Accountants Grant Thornton are hosting a China Masterclass in Bristol next week for companies keen to break into the world's second-biggest market.
The seminar, next Thursday October 17, will hear from a panel of experts on how to maximise the opportunities in China and how to avoid the common pitfalls and mistakes which can be very costly.
It will also highlight investment opportunities, key issues such as getting cash in and out of China, recent regulatory and political developments, and case studies of successful strategies.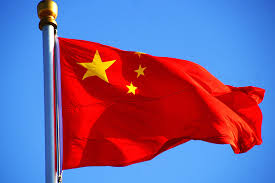 Speakers will include representatives from Grant Thornton, the China-Britain Business Council/UK Trade and Investment and HSBC.
The event will be chaired by Institute of Directors Bristol branch chairman Tom McCarthy.
David Field of Grant Thornton said: "China continues to attract headlines as potentially the world's biggest market.
"Recent changes are making it increasingly accessible for Western businesses, from a regulatory and tax perspective, to set up and operate there and the experts at our event have already assisted many UK businesses in this process."
The event, which begins at 5.30pm for 6pm, is at Grant Thornton's office at Hartwell House, 55-61 Victoria Street. For further information contact Laura Ketland at Grant Thornton on 0117 305 7664 or laura.ketland@uk.gt.com