Soaring energy bills have sparked a 234% increase in inquiries received by Bristol-based solar energy installer from businesses considering on-site power generation.
The firm, one of the UK's oldest companies in the sector, said the increase was mostly driven by largescale energy users such as manufacturers and warehousing, distribution and data centre companies along with those in the telecommunications and food and beverage sectors.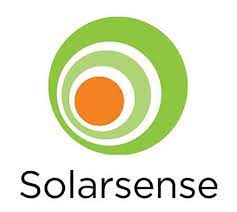 Backwell-headquartered Solarsense is now working on 200 new commercial inquiries from across the South West which could generate an estimated 40 megawatts of clean energy between them – a 10-fold increase in inquiries in the past five years.
Before the introduction of the Energy Bill Relief Scheme in October, large energy users had been hit by an increase in their bills of around 350% in just one year.
But harnessing solar energy can produce electricity at around a 10th of the cost, taking into account capital outlay and generation over 20 years as well as providing long-term energy security.
Solarsense managing director Stephen Barrett said: "We've been in the solar industry for more than 25 years and the current level of inquiries is unprecedented.
"The efficiency of solar panels has dramatically improved in the past few years and the price has come down, and when combined with the huge reduction in installation costs and increase in energy prices, the financial returns are extremely attractive.
"We are now seeing payback periods for the technology as low as between two to five years, which would have been unthinkable just a few years ago – we were looking at payback periods of 100 years when we first started in the industry."
He said some businesses that already had panels on south-facing roofs were coming back as east/west or even north facing aspects may be viable, given the high costs of energy from the grid.
"Not only is making the transition to renewable sources of energy good for the balance sheet, it is also essential to enable the South West to move away from fossil fuels and towards a greener, more stable, energy future," he added.
"I think the take up of solar energy will continue to grow strongly in the region in 2023."
Among Bristol businesses to switch to solar is international healthcare simulation manufacturer Limbs & Things, which recently had a second solar panel system installed at its headquarters in St Philips.
The business now generates more than 123,000 kWh of clean electricity per year which it uses to power its manufacturing plant, charge its electric vehicles or is fed back to the grid – reducing its carbon emissions by more than 45,000kg per year.
Limbs and Things managing director Nick Hull said: "Reducing our impact on the environment is really important to us and to deliver efficiency improvements in the process is a win-win solution.
"We installed our first solar PV system several years ago and were so pleased with the results we went back to Solarsense this year to expand the system by adding an additional 84 panels as well as four EV charge points. It has made a massive difference to our energy costs as well as reducing the carbon footprint of our products."
Solarsense has brought solar power to clients as diverse as Glastonbury Festival, household products firm Brabantia, the Duchy of Cornwall, UWE Briatol, the NHS, the RSPB, Tesco and socially conscious toiletries retailer Lush.
The firm has also helped a number of community groups to benefit from solar, most recently Northleaze Church of England Primary School, where it installed North Somerset's first community-owned school solar photovoltaic (PV) system.
As well as rooftop systems, Solarsense offers a range of other renewable energy products, including commercial battery storage; large-scale solar parks; commercial electric vehicle charging and solar carports; and clean energy finance.