Bristol Media, the membership organisation tasked with promoting the city's creative sector, has appointed Kirsty Phillips as marketing, events and operations manager.
Kirsty, pictured, brings a wealth of client service and marketing communications expertise to the newly-created full-time post.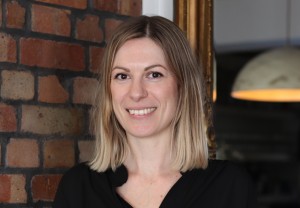 She will be charged with delivering an exciting programme of events for members, developing marketing communications activities to support membership and managing Bristol Media's day-to-day operations.
A primary part of her role is to champion Bristol Media members outside the city, so raising the profile of its creative industries beyond the South West.
Kirsty has a background in client services and more than 12 years' experience working for agencies in the Bristol such as Saintnicks, Armadillo and Home, as well as internationally.
She has worked with brands including the National Trust, GSK, American Express and McDonald's, planning and delivering direct marketing, events and branding projects.
Bristol Media chair Chris Thurling said: "Kirsty will be a great addition to the team. She has a breadth of experience that will really help drive our activities, support important collaborations between our members and continue to drive creativity, innovation and the fame of the region across the South West and importantly beyond."
Kirsty added: "Living in Bristol, I know just how thriving a city it is and the huge potential it offers. I'm really excited to be joining an organisation committed to raising the profile of a sector that I'm passionate about and am looking forward to helping Bristol Media grow from strength to strength."
Kirsty will be based at the new Origin Workspace on Berkeley Square and is interested in hearing from potential speakers and companies who would like to get involved with Bristol Media in the year ahead.
An industry led organisation with over 600 members, Bristol Media's purpose is to put Bristol on the map as a world-leading centre of creativity and innovation in order to inspire talented people to work in the city, as well as attract customers and drive growth.
It was created in 2005 to support, develop and grow an exciting and competitive creative/media community in the city and is now one of the biggest creative networks in the UK.