A Bristol-based firm supplying pioneering analytical technology to the global pharmaceutical industry has been sold to a major US biotech group in a deal handled by a team from law firm Thrings.
Optimal Industrial Automation and Technologies' acquisition by Massachusetts-based Bruker Corporation opens up new markets for both firms.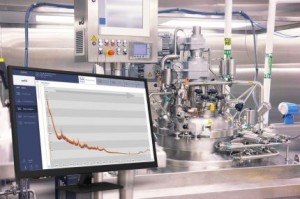 Founded by Martin Gadsby and Dave Richards in 1987, Optimal, which has bases in Emersons Green and Yate, is a global leader for integrated process analytical technology (PAT) used by firms in the life sciences, pharmaceutical, biotechnological and chemical industries to increase productivity and quality while reducing waste, time to manufacture and time to market.
It also works with customers worldwide in the fast-moving consumer goods, power generation and food and beverage sectors.
Its products include automated control systems for batch, continuous and discrete processes and a market-leading PAT knowledge management software, synTQ.
Bruker develops, manufactures and distributes high-performance scientific instruments and analytical and diagnostic services.
The deal will enable Optimal to integrate additional analytical technologies such as nuclear magnetic resonance (NMR) and mass spectrometry (MS) into its innovative PAT and quality control solutions, while strengthening Bruker's position in the bio-pharma market.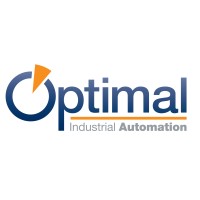 Financial details of the acquisition have not been disclosed. Optimal's 2022 revenue is expected to be around $10m (£7.6m).
Martin Gadsby and Dave Richards received legal, commercial and strategic support from long-term advisers Thrings, which has a large office in Bristol.
The law firm's team was led by client partner and head of commercial Kate Westbrook and corporate partner Elaine Meyrick, with assistance from corporate partner John Richardson and solicitor Matt Cornforth.
They were supported by partner Alex Pinhey and paralegal Emma Stratford, who handled the property aspects of the deal, senior associate Natalie Ward, who advised on employment law matters, and associate Abigail Sinden, who provided specialist intellectual property advice.
Optimal received financial advice on the sale from London-headquartered Entrepreneurs Hub, whose team included senior deal leader Mike O'Connor, project director Paul Gibbons, research manager Steve Wadsworth and director Tim Allaston.
CMS Cameron McKenna Nabarro Olswang provided legal advice to Bruker.
Martin Gadsby said: "We are delighted to part of the Bruker family. Optimal and Bruker together are a perfect fit – we share the common ethos of delivering innovation with integrity, together with being recognized in the industry of providing high quality solutions that deliver tangible benefits to our customers.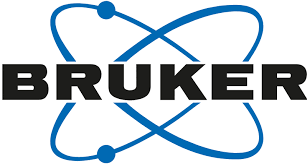 "The whole Optimal team is excited with this new chapter in our history and look forward to delivering benefits to even more customers and patients around the world."
He said the sale process had been "surprisingly involved and complex and would have been totally impossible without the superb assistance and guidance from the Thrings and Entrepreneurs Hub teams".
"I can honestly say that both teams have been utterly fantastic, and their professional yet easy-to-work-with style couldn't have been better. Both Dave and I thank them from the bottom of our hearts," he added.
Thrings partner Kate Westbrook said, having first acted for Optimal in 2004, the team was thrilled to see their hard work rewarded and enjoy the success they so richly deserve.
"It was fantastic to work with Entrepreneurs Hub for the first time. The teams combined well and remained focused on the best outcome for our mutual clients throughout," she added.
Pictured below, from left: Tim Allaston, Entrepreneurs Hub; Kate Westbrook, Thrings; Martin Gadsby and Dave Richards, Optimal; Elaine Meyrick, Thrings; and Mike O'Connor, Entrepreneurs Hub