Bristol software development and digital services specialist Amdaris, one of the UK's fastest-growing tech companies, has been acquired by a major global digital transformation group.
Arizona-headquartered Insight Enterprises, a Fortune 500 company employing more than 13,000 people worldwide, will add Amdaris' innovative services to its portfolio as it looks to develop new routes to market.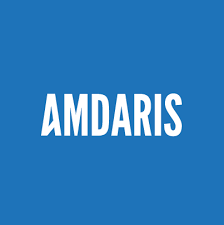 Amdaris, led by co-CEOs Vlad Nanu and Andy Rogers, has expanded rapidly over recent years, adding offices in Sofia, Bulgaria, and Odesa, Ukraine, to its bases in Moldova and Romania.
It has also greatly increased its workforce from 250 in 2020 to around 850 today and last year chalked up revenue growth of 94%.
The takeover by Insight Enterprises secures a successful exit for the Bristol office of BGF, one of the UK's largest growth capital investors, which backed Amdaris with a £3m investment in May 2020 to support its ambitious growth plans.
Bristol-headquartered national law firm TLT has advised Amdaris' shareholders on the acquisition, financial details of which have not been disclosed.
Insight president and CEO said Amdaris' core expertise in providing outsourced extended delivery teams for enterprise and consumer software applications made it an ideal addition to Insight's global modern applications and data & AI practices.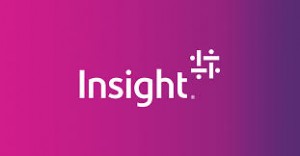 The firm's customised solutions for back-end, cloud, mobile, data analytics and web front-end would now be accelerated, helping clients digitally transform faster, she added.
"The acquisition marks an important milestone for Insight as a leading solutions integrator," she said.
"With the addition of Amdaris, Insight will scale robustly, enhance its technological capabilities, and deliver an even broader range of services and solutions to clients in EMEA [Europe, the Middle East and Africa].
"They are a perfect fit to help Insight go faster and help our clients achieve their desired business outcomes."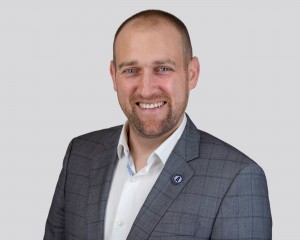 Insight EMEA president Adrian Gregory said with the business landscape in a constant state of change, IT products and services had become integral.
"Organisations need a partner to advise, design, build and implement their future business models using technology, accelerating their digital journey. With Amdaris, Insight's position as a leading solutions integrator will be enhanced, and clients will be provided with even more capabilities in application development and digital consulting.
"Amdaris clients, in turn, gain access to our deep expertise in cloud, data, AI, cybersecurity and intelligent edge, augmented by Insight's longstanding relationships with more than 6,000 technology partners across the globe."
Amdaris co-CEO Andy Rogers, pictured above, said: "We're thrilled to bring our proven track record of innovative software development and business-critical modernisation expertise to Insight.
"Insight has established an award-winning reputation as a trusted partner committed to helping organisations perform to their full potential.
"By joining forces, we look forward to leveraging Insight's global expertise and delivery network, particularly its global managed cloud service and leading knowledge of modern data warehouses and generative AI.
"Its expansive partnerships and accreditations will undoubtedly help our existing clients think even more ambitiously about their transformation goals."
BGF investor Alex Garfitt, pictured, said: "We are very pleased to announce our exit from Amdaris following a successful three-year investment period that has seen the business deliver exceptional organic growth.
"Amdaris is now one of UK technology's most exciting success stories and it has been a privilege to be part of the company's fantastic growth journey. We wish Vlad, Andy and the entire Amdaris team all the best on their next exciting chapter."
TLT's team was led by corporate partner Nina Searle with senior associate Hannah Ward, associate Irina Angliss and trainee Isabel Evans.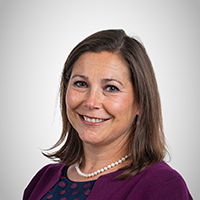 The corporate team were supported by Ben Watson, Emma Bradley, Amy Thomson and Chloe Jodkowski (employee incentives), Ellie Bennun (real estate), Ed Hayes (data protection) and Tom Green (pensions).
Nina Searle, pictured, said: "We're delighted to have supported the shareholders of Amdaris on this transaction.
"Having acted for Amdaris and its founders Vlad and Andy back in 2020 on the BGF investment, we have watched the business grow at an astounding rate, resulting in this successful exit for all of the team.
"This deal recognises the award-winning expertise and technological capability of Amdaris' business, and it will no doubt be a fantastic addition to Insight's global application and data & AI practices.
"This deal also highlights the considerable opportunities within the UK's technology sector at the moment, particularly the digital M&A market for solutions integrators, including overseas investment as in this case."