A major player in the European space sector has acquired an independent UK engineering consultancy in a deal put together by Bristol-based lawyers at international practice Osborne Clarke.
Telespazio UK, which was advised by Osborne Clarke, is the new owner of e2E Group, which provides high-calibre and bespoke technical support and expertise to firms in the space sector.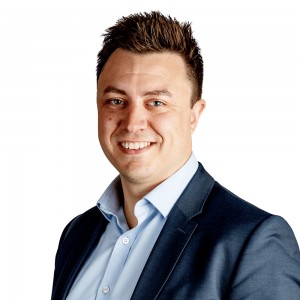 The addition of Hertfordshire-based e2E's deep satellite communications engineering expertise gives Telespazio UK an enhanced capability in space-enabled services.
Telespazio UK – a joint venture 67% owned by Italian group Leonardo and 33% by Thales of France, 33% based in Luton – said e2E's strong heritage working with defence and commercial customers deeply complemented its own work with institutional customers.
It described the acquisition as providing a huge step forward in Telespazio UK's journey to make a major impact in helping to deliver the UK's National Space Strategy, from a civil and defence perspective.
Telespazio UK provides systems, services and engineering support to the European Space Agency (ESA), European Centre for Medium-Range Weather Forecasts (ECMWF), space primes, and national civil and defence customers.
The firm was advised by Osborne Clarke's defence, security and aerospace team led by corporate partner Damocles Merry, pictured, supported by Rebecca Ewing, Adam Turner, Olivier Jacquelin and Shauna Poole.
Marc Shrimpling and Joachim Piotrowski managed the National Security and Investment Act notification to the Investment Security Unit, while Tracey Wright and Helena Zaba provided tax support, with Claire Bowles and Sarah Smith providing employment advice.
Telespazio UK CEO Mark Hewer said: "Damocles and the broader team were invaluable, they brought insight into the key areas and trends that were core to making this deal a success.
"It was incredibly reassuring to be guided and advised by such a great team and firm."
Damocles Merry said: "The space sector is really reaching a maturity where we are not only seeing increased activity for our venture capital practice but also an increase in the number of M&A [merger and acquisition] mandates."
The acquisition is the latest in a string of deals completed by Osborne Clarke's corporate team in sectors ranging from advanced engineering, defence, security and aerospace to transport, energy and telecoms.
The team advises at every stage of company development across all corporate issues, from equity and debt fundraisings to M&A, initial public offerings and joint ventures.