A spin-out company from the University of Bristol has won a major science award for its world-leading medical devices that use microchip technology to treat critical conditions such as heart failure.
Bioelectronic firm Ceryx Medical was formed in 2016 as a joint venture to exploit the know-how in cardiac neuromodulation from the University of Bristol along with neuronal technology patented by the University of Bath.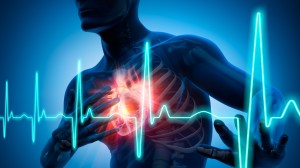 Its innovative research has created microchip technology for medical devices that restores the natural synchronization of biological rhythms, including a neuronal cardiac pacemaker with the potential to provide the world's first curative therapy for heart failure.
Unlike conventional pacemakers which apply metronomic stimulation, the neuronal pacemaker produces minute adjustments to heartbeat intervals to resynchronize the cardiac and respiratory rhythms.
This has the effect of saving the heart energy, reverting the debilitating symptoms of heart failure by giving the heart the opportunity to repair itself.
The pioneering work by Ceryx, which now has its headquarters in Cardiff, has secured it the 2022 Business Start-up Award from the Institute of Physics.
In its award citation, the Institute – the professional body and learned society for physics in the UK and Ireland – remarked: "These bioelectronic devices help restore the lost physiological functions within the body. This approach allows revolutionary therapies with no side effects to be employed."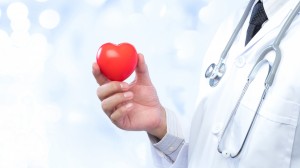 The technology developed by Ceryx continuously monitors the patient's cardiorespiratory system, processing this information and generating precisely timed impulses which optimise the beating of the heart.
By restoring the natural modulation of the heart, it has the potential to restore cardiac performance, boost physical performance, relieve stress on the heart and even reverse cardiac remodelling indicative of heart failure, all of which goes towards saving patients' lives and improving their quality of life.
It plans to launch its first human studies for the enhanced pacemaker early next year.
Ceryx chief executive officer Dr Stuart Plant said: "We are delighted to have been recognised nationally for our development work on solving a truly global problem."
An estimated 30m people suffer from heart failure and, once the cycle of heart failure is established, current therapies can do little to prevent disease progression.
"We believe we can change that," added Dr Plant. "Even on optimal medical therapy, mortality rates five years from diagnosis are 50%, which is considerably higher than most forms of cancer.
"Caring for these patients accounts for around 2% of healthcare budgets, around £100bn every year."
He said one complaint often heard from heart patients fitted with a conventional pacemaker was that their heart felt disconnected from their emotions.
"One patient said she was disconcerted when seeing her new grandchildren to find her heart did not match the joy she knew she was experiencing. We would like to remedy that."
Ceryx co-founder Alain Nogaret, who is also a professor in the University of Bath's Department of Physics, added: "Ceryx is an example of how research in nonlinear science can be translated to medical device applications for the greater benefit of society."