Two pioneering Bristol tech entrepreneurs have made a significant investment in city-based 'intelligent video' and AI innovator One Big Circle to prepare it for a new phase of rapid growth.
David Harris and Toby Hughes have also joined One Big Circle's board as executive chairman and non-executive director respectively as they look to realise its vision of becoming a major player in its market. Financial details of the investment have not been disclosed.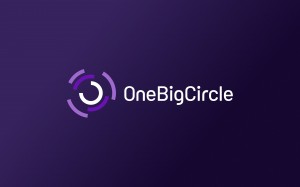 One Big Circle was set up three years ago by a team of four successful technology experts – Ian Packer, Emily Kent and Bristol University alumni Barnaby Kent and Sam Low.
Based at Bristol's Engine Shed tech hub close, it is a trusted product and services supplier in the field of Intelligent Video, supporting organisations such as Network Rail, Transport for Wales and Siemens.
Its in-cab technology provides real-time video footage that is instantly accessible online, supplying valuable data and insight directly from the train to the cloud.
It is at the forefront of video capture and accessibility while also working collaboratively to enhance legacy systems. It has developed the AIVR system – Automated Intelligent Video Review – to enable industrial organisations to capture video of the environments they need to intelligently monitor, increasing safety and improving performance.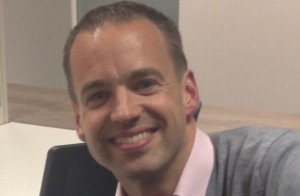 David, pictured right, co-founded Bath-based Purple Secure Systems, which became an expert provider of high-quality and agile systems and software for national security, defence and government organisations. 
The business, which launched in 2006, was sold 10 years later to IT group CACI UK after relocating to Bristol.
Toby, pictured below, has launched and sold a number of Bristol-based businesses in the fintech sector, including Blue Speck Media and MoneyHub which pioneered mobile tech to help people bring their entire financial world into one place.
Both acquired by South African insurance giant MMI Holdings in  2014. Toby is also a non-executive director of a number of tech firms.
David Harris said: "The team at One Big Circle has done astonishingly well to grow from nothing to an established and profitable business by offering Intelligent Video Solutions tailored to the rail industry in a short period of time.
"Toby and I aim to help lay the foundations for that second phase of growth and realising the vision of becoming a larger player with several channels to market for One Big Circle's SaaS (software licensing and delivery) offering.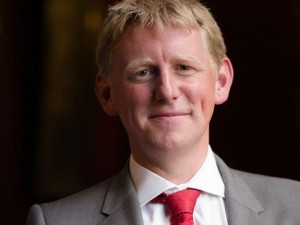 "We'll do this by supporting further development in machine learning and AI and aligning this with the funded areas of our chosen markets."
One Big Circle co-founder Emily Kent added:  "We are thrilled to have two such successful tech industry pioneers bring their expertise to our board. Both David and Toby will bolster the One Big Circle team by offering their wealth of experience to bring us to the next level of growth for our business."
One Big Circle is one of the alumni members of SETsquared Bristol, with the team still playing an active role in the dynamic support programme, providing insight and advice through talks for current members, local STEM engagement with schools and student internship opportunities.
As well as One Big Circle's executive chairman, David Harris also sits on the board of Okko Health as a non-executive director and mentors and invests in other small businesses in the South West, mostly through the Bristol Private Equity Club (BPEC).
Toby helped create a technology application called Leadbay in 2004 while working for Add Momentum in Bristol. LeadBay went on to become market leader, introducing more than 1m consumers into intermediary firms and gaining 18th place in the Sunday Times list of UK's fastest growing tech companies.
In 2010 he started Blue Speck Media, which three years later launched MoneyHub, 
After the acquisition by MMI Holdgs it was rebranded as Momentum Financial Technology, with Toby remaining as CEO for two years post the acquisition.
After leaving Momentum he became fascinated with how the storytelling industries were being disrupted by technology.
In 2016 he joined Bristol-based Yellowdog, the multi award-winning cloud rendering and power management start-up, as a non-executive director.
He has since founded the Wonderborn group of companies as a vehicle to support and grow businesses in the storytelling and technology.
In 2017 he joined the board of Three Arrows Media, an independent children's production company, and a year later founded Wonderborn Studios to incubate and produce content into specific identified market gaps.
Pictured, the One Big Circle executive team. From left: Sam Low, Emily Kent, David Harris, Ian Packer and Barnaby Kent