Magazine publisher Immediate Media is to close seven titles based in its Bristol office as it looks to shed more than 100 jobs across the business.
The firm, best known for producing the Radio Times, is also axing five titles based in its London office. 
In total up to 113 jobs are understood to be at risk as Covid-19 crisis badly hits newsstand sales and advertising revenue.
The cuts are the latest to hit Bristol's media sector and come hot on the heels of 38 potential jobs losses at Reach, the national newspaper publisher that owns the Bristol Post and Western Daily Press and Bristol Live website, and the BBC, which is axing jobs in Bristol as part of a regional TV, radio and online cost-cutting exercise.
The Bristol-based magazines set to be closed by Immediate all fall within its craft, home and specialist categories – Cross Stitch Crazy; Cross Stitch Gold; EKBB (Essential Kitchen Bathroom Bedroom) Consumer; EKBB Business; KBB Daily (website); Card Making and Papercraft; and In the Moment. The five London-based titles form part of its children's portfolio.
Immediate,  which last year relocated staff from outside Bristol to its showpiece headquarters on Colston Avenue, said the coronavirus pandemic has had a "significantly negative" impact on some areas of the business, including a downturn in the advertising market and falling newsstand sales as people stayed home during lockdown.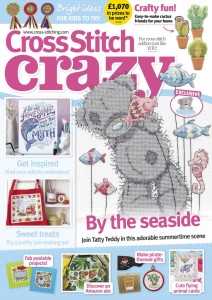 However, it added that at the same time it had enjoyed "impressive growth" in print subscriptions and digital audiences.
A spokesperson said: "In order to the protect the long-term future of Immediate we have embarked on a cost-saving project across the business, which unfortunately will include some redundancies and the closure of some brands in our craft and homes portfolio and the phased closure of some of our youth and children's titles.
"We have now entered into a consultation process with the impacted people and will be doing all we can to support them during this difficult time."
Immediate was formed in 2011 when the BBC sold its magazines division to Exponent Private Equity. It was then combined with Bristol-based Origin publishing.
The Bristol office was further expanded in 2014 when Immediate paid £24m for Bath-based media group Future's sport and magazine titles, including Cycling Plus, Simply Knitting and Mollie Makes. Around 130 Future staff were transferred to Immediate.
Cross Stitch Crazy was launched in 1999 and had a readership of 24,400. Card Making and Papercraft was first produced in 2003 and In the Moment, which has a focus on a focus on good mental health and mindfulness, was launched in 2017. Immediate bought EKBB and KBB Daily from Hubert Media last year.
A number of other publishers have been forced to axe titles as a result of the Covid-19 crisis, among them Future, which has closed six titles including the Official Xbox Magazine. Iconic music magazine Q, owned by Bauer Media, appeared for the last time this week after 34 years.