Bristol-based café-bar chain Loungers "significantly outperformed" the market over the past year, it said this week, despite Christmas trading being hit by the Omicron variant of Covid.
The group, which operates 164 Lounge cafe-bars and 31 Cosy Club restaurant-bars, said in a trading update to shareholders that it recovered strongly after the festive period.
As a result, it is on course for record total revenues for the financial year of £237.3m.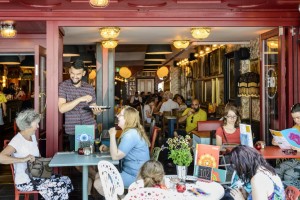 The group, which has built its national reach on the success of the model it established in its early days in Bristol, had said in early December that it expected to escape the impact of Omicron variant on the all-important Christmas period.
While that had not happened, it said like-for-like sales in the second half had "rebounded convincingly" after Christmas, which it put down to the "relevance, resilience and popularity" of its brands.
It opened a record 27 new sites during the financial year, made up of 26 Lounges and one Cosy Club.
Loungers CEO Nick Collins said the group continued to be "very pleased" with the strength of the openings and he was delighted with trading in both the Lounge and Cosy Club brands over the financial year.
"We continued to deliver underlying, volume driven like-for-like sales growth despite the uncertain consumer backdrop," he added.
"We are well-positioned to increase share in the coming months through our new site opening programme and value for money offer.
"It has been a phenomenal effort from our team to open 27 fantastic new sites in what has at times been a difficult year.
"The new site pipeline is in excellent shape and we are optimistic as we look ahead to full-year 2023."
Loungers expects to next announce its preliminary results for the year ended 17 April on 13 July.