Bristol-based café-bar chain Loungers is to accelerate its re-opening programme and expects to have all but two of its outlets open within the next three weeks.
The group, which has a total estate of 138 Lounges and 29 Cosy Clubs across the UK, has already lifted the shutters on 75 Lounges and 19 Cosy Clubs since the government eased lockdown regulations earlier this month.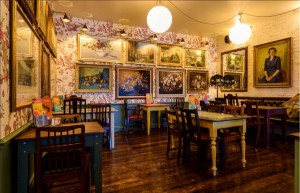 Measures taken to ensure the safety of staff and customers have been well-received, the group said in a trading update, and had not prevented it delivering its "usual exceptionally high standards of hospitality and atmosphere".
As a result of the confidence it had gained from the trading at these sites it has decided to have its full estate re-opened by August 5.
It will also open its 30th Cosy Club in Birmingham's Brindley Place district on August 10.
The move is in contrast to large sections of the hospitality industry, with many of its rival pub, bar and café chains either keeping some of their outlets in mothballs or shutting them permanently to cut costs.
In April Loungers put 99% of employees on furlough, slashed its directors' salaries in half and announced plans to raise more than £8m by issuing new shares.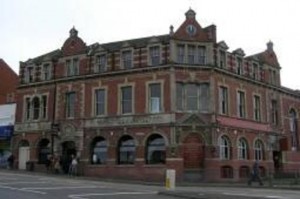 It now also plans to participate in the 'Eat out to help out' campaign launched last week by Chancellor Rishi Sunak in his Summer Statement and welcomed what it called the crucial support for its sector in the form of the VAT reduction – which applies to 65% of its sales – along with the Job Retention Scheme Bonus. 
However, the group said only two of its entire estate would not re-open.
Banco Lounge, pictured right, in Totterdown was one of its earliest sites and a combination of its small size and the additional costs of doing business meant it no longer met the group's returns criteria. Its lease expires next March and will not be renewed, the group said.
Allegro Lounge in the Birmingham suburb of Northfield will also not re-open after failing to perform in line with expectations since opening two years ago.
The group said: "Whilst we are always willing to give each site time to mature, Northfield has proven to be the wrong location for a Lounge, and we will ensure we learn from that. We are not considering any other sites for closure."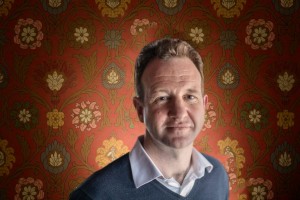 Loungers chief executive Nick Collins, pictured, added: "It remains our view that Loungers is well placed coming out of lockdown and we are optimistic with regards to future trading and the continued planned growth of both our Lounge and Cosy Club brands.
"Whilst in the short term our roll-out programme will be considerably more conservative, we are excited to be opening our 30th Cosy Club.
"We welcome the further sector support announced by the government last week which is timely and will assist us in re-building momentum over the weeks and months ahead."
Loungers opened its first bar in Bristol in 2002 and expanded rapidly by opening a string of neighbourhood café-bars on busy suburban streets that attracted a wide variety of customers throughout the day and into the evening.
This approach, honed in Bristol suburbs such as Fishponds, Westbury-on-Trym and on Gloucester Road – where it found a ready market for its 'home-from-home', laid-back venues – was repeated in towns and cities across the country. Its Cosy Club outlets were later added as city centre venues.