Quartet Community Foundation has been awarded £10,000 to work with a wide range of partners to help Bristol and the West of England's social enterprises and the voluntary sector access European funding.
It aims to raise awareness of the European funding programme, map evidence of need and of experience of delivery of European funding and identify training needs.
Quartet, the organisation that matches philanthropists' donations with good causes across the West of England, has received the £10,000 as part of a £90,000 Big Lottery Fund pay-out to six organisations across the South West England to raise awareness within the voluntary, community and social enterprise (VCSE) sector of the opportunities available through the European Social Fund (ESF).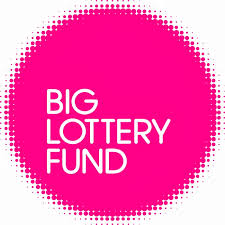 The funded projects will provide advice and guidance on the European funding that will be matched by the Big Lottery Fund in their Local Enterprise Partnership (LEP) areas and will be available from 2015.
Over the next few years the Big Lottery Fund plans to put up £260m of National Lottery funding to match a similar figure from Europe, subject to sign off from the European Commission at the end of this year. Together, the matched funds will be used to tackle poverty and promote social inclusion.
The money from Europe comes from a new seven year cycle of European funding – the European Structural and Investment Fund (ESIF) Growth programme, of which ESF is one part. It will support a wide range of projects including improving employability for the most disadvantaged, helping those with multiple and complex needs, improving financial literacy, and helping communities to overcome challenges in their lives.
Big Lottery Fund chief executive Dawn Austwick said: "Historically voluntary organisations have often found it difficult to access European funding. Through this development funding, we will help ensure there is widespread awareness of the opportunities available through the ESF, and will bring the Voluntary Community and Social Enterprise (VCSE) sector together to discuss local needs already identified by LEPs and how best to tackle these priorities."