Bristol's public transport could come under the control of a new regionally-led Transport for London-style body with far stronger powers to coordinate services and hold operators to account.
Chancellor Rishi Sunak announced a £4.2bn boost for regional transport services in this week's Budget – with the West of England Combined Authority (WECA) promised a so-far-undisclosed share of the funding.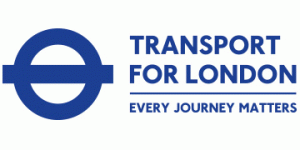 He said the cash would enable regions to create long-term deals along the lines of the Transport for London (TfL) model.
These would be agreed with central government based on plans put forward by combined authority mayors, including WECA's Tim Bowles.
While WECA, which includes Bristol City Council as well as Bath & North East Somerset and South Gloucestershire, has responsibility for transport planning, at present it has no real clout in the way public transport operates across the area.
While strong public transport is key to helping develop the Bristol city-region's economy – as well helping create a zero-carbon economy – a piecemeal approach since local bus services were privatised in the 1980s has led to a patchwork of services and providers.
By contrast successive mayors of London have been able to use their role as chair of the TfL board to coordinate transport services across the capital, using it as a key driver in areas such as housing and economic development as well as to ease congestion and improve air quality.
Mayor Bowles, pictured, said the move, along with other announcements in the Budget, would support the WECA's ambitious plans to ensure residents had better skills, more job opportunities and a better quality of life.
"This is a great Budget that shows real commitment to devolution and the value of having a combined authority," he said.
"This funding will support our ambitions for public transport to help us tackle congestion and air quality; it offers us the opportunity to do something genuinely transformational for our region."
WECA's transport strategy includes extending Bristol's Metrobus to Bath with a longer-term ambition for a what it calls a "high-frequency mass transit solution" between the two cities.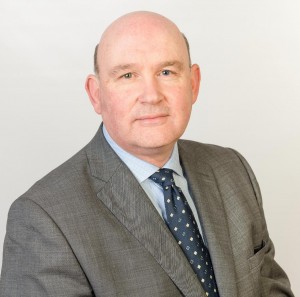 It is also seeking to develop better transport links to Bristol Airport and from the city centre to its northern and eastern fringes.
As chair of the board of TfL, the Mayor of London has the power to develop and apply policies to "promote and encourage safe, integrated, efficient and economic transport facilities in London".
These powers cover the Underground, Overground and Docklands Light Railway networks and all bus companies operating in the capital, as well as taxis and river commuter and tourist servies and the tram in South London.
The result is the mayor effectively controls all elements of the network from setting fares to funding tube line extensions and banning adverts for fast food on the buses.
Other areas covered in the Budget which the combined authority is set to benefit from a share of include:
£12.2bn for the Affordable Homes Programme
£643m for accommodation and support services to help people off the streets and to start rebuilding their lives
£400m for mayoral combined authorities to establish housing on brownfield land.
Mayor Bowles added: "The Budget underlines the themes of our West of England Local Industrial Strategy, with our emphasis on investing in ideas and innovation; driving productivity and investing in infrastructure – ensuring every resident has access to opportunities.
"We are well placed to benefit from extra investment, which is on the way for skills, including in further education. We already have a detailed employment and skills plan that sets out the skills that our region's businesses need, and how we need to work with skills providers to help our residents gain the skills they need for rewarding, well-paid jobs.
"We are working with employers to maximise the value of the apprenticeship levy to the region and we welcome further discussion with government about how we build on this to benefit businesses and residents."
The Budget also included a share of £387m through the Local Growth Fund, as well as significant investment into business.
Chair of the West of England Local Enterprise Partnership (LEP), Prof Steve West, said: "Additional LGF funding will allow us to continue important investment to support economic growth and create new jobs.
"We also welcome government support for businesses through this challenging time as they deal with the impact of coronavirus, as well as additional funding for Growth Hubs.
"This will allow our West of England Growth Hub to support more small and medium-sized businesses to grow and thrive."