Lockton, the world's largest privately-owned insurance broker, has strengthened its professional services expertise with the appointment of James Page to its team in Bristol as senior vice-president.
James, pictured, comes with 15 years of specialist professional indemnity insurance experience, having most recently held the role of director at Bristol-based Brunel Professions, where he was responsible for running its client servicing team.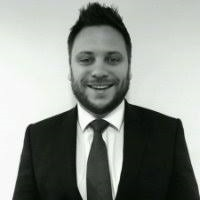 He has experience in high-level negotiations with large and complex professional indemnity placements for British and international clients. He joins the growing Lockton Bristol team, which forms part of its wider professions practice in the UK. 
Lockton's professional services team works with 30 of the top 100 law firms in England and Wales and counts among its clients eight of the top 20 largest-ranked engineering and construction firms. It also acts for several industry associations including the Association of Chartered Certified Accountants.
James's role will focus on leading the Bristol operation and attracting new business, working with partners Lorraine Boyle and Brian Boehmer.  
Lorraine said: "As a well-respected practitioner with a wealth of professional indemnity experience, James is a perfect fit for our ambitious professional services team. We are confident he will play a key role in expanding our portfolio of clients while delivering the Lockton standard of exceptional client service." 
James added: "I am delighted to be joining Lockton. Their commitment to helping clients mitigate risk and deliver outstanding insurance solutions is unrivalled. I look forward to helping drive the team forwards and further enriching and augmenting Lockton's client and insurer relationships."