Bristol bar, catering and cleaning product supplier Pattersons has slashed its carbon footprint by 73% – simply by changing its lights
The family-run firm estimates it is saving more than £10,000 a year by using new lighting in its warehouse.
The company wanted to reduce its maintenance costs and improve its carbon footprint at its Winterstoke Road warehouse – but it was also fed up with the high cost of replacing its existing light fittings, which were regularly failed.
Pattersons brought in the St Anne's branch of national electrical distributors Lockwell and its Cornish partner Premium Lighting Solutions (PLS), which makes and supplies lighting technology for commercial, public and industrial buildings.
After assessing how the existing lighting could be improved, PLS installed a number of high-level luminaires in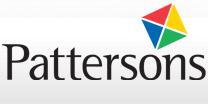 the warehouse which have caused a dramatic increase in light levels while reducing Pattersons' electricity costs and carbon footprint.
Maintenance costs have also decreased significantly as the luminaires are virtually maintenance free. The installation was eligible for enhanced capital allowance tax benefits.
In total, these savings mean that the project will have financed itself in less than four years.
Annually, Pattersons is saving £10,420 in electricity and maintenance costs, 23,000kg of CO2 and 113,214 kWh of energy.
Managing director Chris Patterson said: "I'm really happy with the results in the warehouse and everyone that works there says that they much prefer the new lighting."
Lockwell Bristol branch manager Sean Ryan added: "Pattersons serve as a great example to other local businesses. It just shows the savings – in terms of money, energy and CO2 – that can be achieved by looking at something as simple as your lighting."