Two Bristol law firms and one of its largest financial services firms have been recognised as being LGBTQ+ inclusive employers by Stonewall in its Top 100 Employers 2023 list.
Transatlantic law firm Womble Bond Dickinson (WBD), which has its second largest UK office in Bristol, appears in the list in 56th place – up from 215th last year.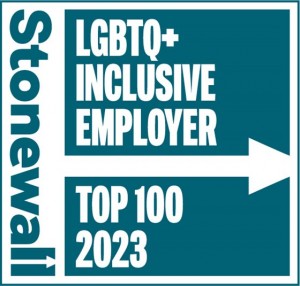 The firm has also received a Gold Award in recognition of its initiatives to foster an inclusive and safe workplace for all its people and where everyone feels empowered to be their real selves.
Bristol-headquartered national law firm TLT has also achieved a double recognition from Stonewall, gaining a Gold Award for the second year in a row following its submission to its Workplace Quality Index – a competitive tool that organisations can use to benchmark and measure their LGBTQ+ inclusion practices.
Meanwhile it is ranked in Stonewall's Top 100 Employers List – the UK's leading inclusivity ranking of employers from public, private and third sectors – for the first time, entering at number 96.
Also in the table is Bristol-based finance firm Hargreaves Lansdown, which is at 100.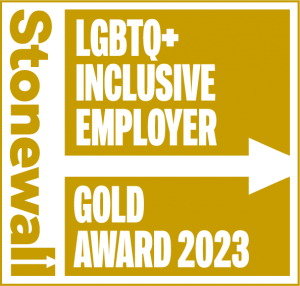 Stonewall is Europe's largest charity for lesbian, gay, bi, trans and queer rights, and its Top 100 Employers List recognises exceptional employers who are committed to supporting their LGBTQ+ employees and clients.
To be admitted to the Top 100 list, organisations undertake a comprehensive exercise covering all aspects of work life and employment, including policies and benefits, leadership, monitoring and supply chains.
WBD and its dedicated LGBTQ+ network WBD Pride said they had made significant strides towards creating an inclusive working environment over the past year.
Bristol-based partner and co-chair of WBD Pride, Andrew Harding, pictured, said: "We're proud to have been recognised by Stonewall as a leading LGBTQ+ inclusive employer. 
"Being ranked 56th in only our third year entering the index, as well as receiving the Gold Award for our commitment to diversity and inclusion, is a fantastic achievement and shows how far our firm has come in recent years.
"This is also a tribute to the work put in by our WBD Pride and wider race, ethnicity and cultural heritage, disability and women's networks, with support from across the firm, to create an inclusive culture for all our people, where difference is visibly valued and welcomed." 
WBD partner and diversity and inclusion board sponsor Jessica Tresham added: "Diversity requires real inclusivity in order to create equality in the workplace, our networks and the role they play are central to that goal.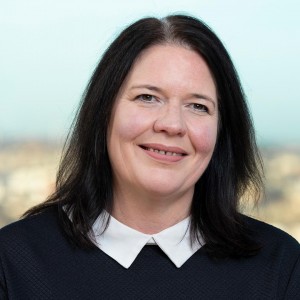 "Our WBD Pride and other networks work incredibly hard so we have a culture where everyone's voice is heard and our people feel empowered to be their true selves at work.
"Being recognised by Stonewall is a celebration of our successful inclusion journey and we look forward to continue working with our people, clients and charity partners so we can keep on learning and build on our progress."
Stonewall CEO Nancy Kelley said it had been fantastic to see all of the work put in by Womble Bond Dickinson over the past year to create a workplace where LGBTQ+ staff feel free to thrive as themselves.
"For many of us, the majority of our time is spent at work, so if we have to hide who we are it can take an enormous personal toll and hold us back from fulfilling our true potential," she said.
"Creating environments where we can all feel comfortable makes our workplaces a safer, better and friendlier place for everyone and helps staff be proud of who they are.
"We're incredibly proud to see so many new entrants from a range of sectors on this year's list, who are committed to making LGBTQ+ people's lives better."
TLT, which employs round 1,200 people across its six offices, including Bristol, said it had been recognised for the significant steps it has taken to creating an inclusive working environment, including:
The launch of a dedicated pronoun guide in support of trans and non-binary inclusion as part of bi-visibility and trans day of visibility
Explicit LGBT+ inclusive policies, including those covering family leave, menopause and dress codes supported by robust messaging on its zero-tolerance policy of discrimination, harassment, and bullying
Empowering senior leaders to recognise LGBT inclusion as key to their role through a new inclusive leadership training supported by a reciprocal mentoring programme
Working with the firm's LGBT+ network to take part in Bristol Pride parade for the first time in the firm's history.
TLT chief people officer Helen Hodgkinson, pictured above, said: "A people-first approach and inclusivity work hand in hand and we are extremely proud of the culture we have built at TLT where everyone feels they're able to bring their authentic selves to work.
"We're delighted to have our efforts recognised and verified externally by Stonewall's Workplace Equality Index – achieving gold for a second year in a row, as well as being ranked amongst Stonewall Top 100 Employers 2023."
Hargreaves Lansdown, which employs more than 1,700 people, was already a Stonewall Diversity Champion, which enabled it to access the tools, resources, expertise and best practice so that it could better support LGBTQ+ staff to be themselves at work.

The firm has also introduced a dedicated trans and non-binary equality policy.
The legal sector is well represented in the Top 100, with the number one position occupied by London-headquartered international Clifford Chance, with Linklaters, DLA Piper and Leigh Day all in the top 30.
Other major employers in the table with operations in the Bristol area include Rolls-Royce, BAE Systems, the Environment Agency and Amazon.