Corporate finance specialists at regional accountancy firm PKF Francis Clark and legal experts from the Bristol office of Clarke Willmott have advised on the sale of one of the UK's leading independent manufacturers of precision plastic components.
Nailsea-based Nylaplas, which firms in a wide range of sectors including aerospace, defence and healthcare, was acquired by the Vink group, Europe's largest distributor of semi-finished plastic products.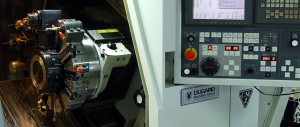 Nylaplas is a second-generation family business specialising in making precision plastic components and supplying high-performance polymers.
It as established in 1982 by Peter and Leonora Bassett, who later handed over the ownership and management to their sons James and Andrew.
Its blue-chip customer base includes firms in highly regulated industries that requiring exacting levels of quality. As well as aerospace, defence and healthcare these include oil and gas, motorsport, transport and utilities.
Now after 40 years as an independent business, Nylaplas has been acquired by Vink UK, a subsidiary of Vink Holdings, which operates as a federation of more than 100 plastics businesses across 22 European countries. It is also part of the Plastics Family, which has operations worldwide.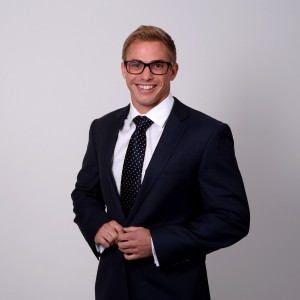 The management team of Nylaplas, headed by managing director Chris Eastman, will remain in place following the transaction, with day-to-day operations remaining unchanged.
PKF Francis Clark's team, comprising Chris Bishop, pictured, Matt Willmott and Andrew Killick, advised the shareholders of Nylaplas throughout the transaction, while legal advice came from Simon Thomas and Cormac Hayes, both based in the Bristol office of law firm Clarke Willmott.
Nylaplas managing director Chris Eastman said he was confident that Vink was the right home for Nylaplas.
"Being part of the larger Vink group further strengthens our position for the future, bringing additional benefits for our customers, suppliers and employees," he added.
"I want to thank all the staff for their dedication and commitment, and our advisors, PKF Francis Clark and Clarke Willmott, for their help in delivering a successful transaction for all."
PKF Francis Clark corporate finance associate director Chris Bishop added: "We've been delighted to be able to support both the family and management team, for whom the transaction is the culmination of many years' hard work.
"Nylaplas is a great strategic fit for Vink, growing its capabilities in the sector. Importantly, Vink will also be a good home for Nylaplas, with its model of encouraging its businesses to operate independently providing a fantastic opportunity for the team."
Simon Thomas, partner and managing director of Clarke Willmott's commercial division, said: "We are really pleased to be able to assist James and Andrew with their sale, having worked with them and the company providing legal advice across a number of areas to Nylaplas over the last few years.
"We have no doubt the business will go from strength to strength under its new ownership and we wish Chris and the management team well in their next chapter."