Award-winning Bristol lawyer Polly Sweeney, who specialises in public law and human rights issues, has been appointed co-chair of The Law Society's mental health and disability committee.
Polly, pictured, a partner in the Bristol office of national law firm Irwin Mitchell, will officially take up the role on September 1, having served as a committee member for the past three years.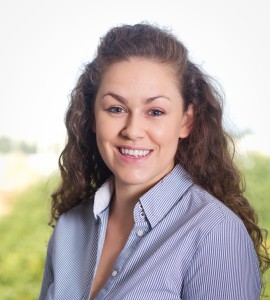 The committee plays a central role in reviewing and promoting improvements in law, practice and procedure affecting disabled people, including those who have mental health needs and people who are in vulnerable circumstances, which ensure their rights and equality of treatment under the law.
Members include solicitors, barristers, judges, a Mental Health Review Tribunal chair, a QC, a legal academic and a consultant psychiatrist.
Polly, who has worked for Irwin Mitchell for 10 years and heads its education team Bristol, is committed to access to justice and has a specialist interest in the rights of children with disabilities, acting in many high-profile and landmark cases which have significantly developed the law in this area.
She said: "I am looking forward to the challenge of chairing the committee at a time when law and policy impacting on the lives of disabled people continues to face significant legal reform, and where cuts to legal aid have left many vulnerable people without access to justice.
"I am fortunate to have a co-chair and committee members who are dedicated and talented experts in their fields and I look forward to working with them to secure positive change for the profession and the vulnerable clients we seek to represent."
Irwin Mitchell's Bristol base is one of the firm's 15 offices across the UK. The office, which opened in 2010, employs more than 40 people offering a full range of legal services to businesses and individuals.