Further growth at law firm DAC Beachcroft is on the cards following the agreement of a four-year £40m finance package with the Bristol-based teams at Lloyds Bank Commercial Banking and HSBC Commercial Bank.
DAC Beachcroft last week snapped up the entire volume claims and catastrophic insurance teams of smaller rival Morgan Cole. Today the firm, with 10 offices across the UK including Bristol and a further six around the world, said more expansion could follow.
The firm has also issued a £10m cash call to its LLP members.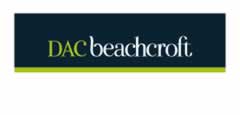 This latest round of medium-term funding was arranged by Lloyds Bank relationship director Andy Hart alongside Paul Wood, senior corporate banking manager at HSBC's Bristol-based corporate team.
DAC Beachcroft turned over £187m in the year to April 30 – a figure it expects to increase considerably as a result of its growth ambitions.
The firm employs more than 2,200 people across its global network of operations in the UK, Europe, Asia-Pacific, Latin America and North America providing a full-service commercial, transactional, claims, risk and advisory capability. Its specialist teams work with clients across a wide range of industry sectors, including health, insurance and real estate.
It was formed through the merger of Beachcroft and Davies Arnold Cooper in 2011.
Managing partner Paul Murray said: "The completion of a highly-successful merger to form DAC Beachcroft was a milestone for the firm and formed part of our strategic plan that will better enable us to deliver on our objectives.
"Lloyds Bank and HSBC have been instrumental in supporting our growth strategy and this latest funding will be a key contributor to our on-going success. Despite widespread speculation around the difficulties of raising finance in the current economic climate, both banking teams in Bristol have worked closely with us to provide additional facilities, reflecting their belief in our business model and growth strategy."
Andy Hart at Lloyds Bank Commercial Banking in Bristol said: "DAC Beachcroft has gone from strength to strength following the merger and is highly regarded within the legal profession as a leading international firm. Successful legal practices are fundamental contributors in driving the UK's economic growth and Lloyds Bank is committed to working with them to provide the backing they need to fuel their future development."
Paul Wood at HSBC added: "We have been highly impressed with the progress DAC Beachcroft has made since its merger and the company benefits from an excellent management team, a global network and a great reputation. We are pleased to have supported this latest funding."