Regional law firm Michelmores has appointed six new female partners, lifting its female partnership level to 48% and far exceeding the 30% figure it set itself five years ago.
The firm, which has an office in Bristol, has also appointed six new senior associates, taking its proportion of women in that position to 73%.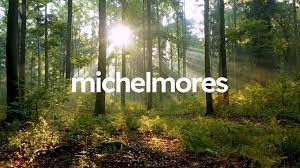 The newly appointed partners are employment and immigration lawyer Lynsey Blyth, agriculture lawyer Josie Edwards, family lawyer Sarah Green, corporate lawyer Francesca Hubbard, employment lawyer Rachael Lloyd and commercial lawyer Chloe Vernon-Shore.
Their promotions take Michelmores total number of partners to nearly 70.
Lynsey has experience of defending large-scale, multi-party, complex Employment Tribunal claims as well as more than 10 years' experience helping both individuals and businesses navigate the UK's complex immigration rules.
Josie, who comes from a South Wales farming background, has worked as an agricultural solicitor since qualifying in 2010 and joined Michelmores two year later.
Sarah's diverse client base includes high net worth individuals, entrepreneurs, high-profile people and farming families in the UK and internationally. She has been named as a 'rising star' in the Legal 500 and as an 'associate to watch' in Chambers UK.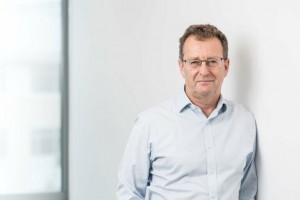 Francesca specialises in mergers and acquisitions, private equity investments and management buyouts. Her particular sector focus and passion is working with consumer brand and clients in financial services.
Rachael works with clients in the public and private sectors, from quasi-governmental organisations to niche start-ups. She has been at Michelmores for more than 10 years and is listed as a 'rising star' in employment by the Legal 500.
Chloe's clients operate in diverse sectors with a focus on data, intermediary platforms and digital and technology solutions. She has worked at Michelmores since 2015 and enjoys helping companies develop their ideas with a legally solid foundation. She is part of the Michelmores Angel Investing Network (MAINstream).
The new senior associates are Jasmine Ivory and Gemma Shepherd in the tax, trusts & succession team, Ross Jarvis in the real estate team, Adam Quint in the corporate team, and Sarah Richardson and Stevie Wilson in the private property and land estates team.
Michelmores managing partner Tim Richards, pictured, said: "I am pleased to announce our new partners and senior associates, and to congratulate them all on achieving this significant milestone in their career.
"Each of our new partners and senior associates has demonstrated their ongoing commitment to the firm, as well as our ambition and values. I look forward to seeing the impact that their commitment, drive and energy creates at Michelmores."
The firm launched its Women@Michelmores initiative in 2016 and two years later set itself a target for its partnership to be at least 30% female.
"After surpassing this with our round of partner promotions in 2022, I am delighted that our female partnership now far exceeds this figure.
"Yet there is still work to be done. We remain committed to fostering an inclusive culture and continuing to improve the gender balance across our firm."
Michelmores, which also has bases in London, Exeter and Cheltenham, unveiled a new strategy and visual identity in March to reflect its sustainable ambitions.
The ambition behind Destination 2030 is to develop "a more diverse, equitable and engaged business, with a vision that delivers both profit and purpose", according to the firm, which employs more than 450 people across its four offices.
Pictured: Michelmore's new partners. From left, Francesca Hubbard, Chloe Vernon-Shore, Rachael Lloyd and Sarah Green