South West law firm Foot Anstey has appointed Patrick Wetherall as a partner in its real estate division. He joins from the Bristol office of transatlantic firm Womble Bond Dickinson, where he practised for 16 years and was a partner for 10.
Patrick, pictured, a property litigation specialist, has acted for clients in the High Court, the Court of Appeal and arbitration in high-value commercial property disputes.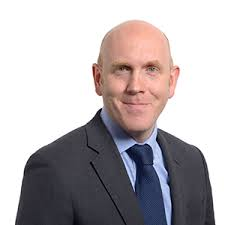 A solicitor with 21 years' experience, he practised at CMS Cameron McKenna prior to joining what was then Bond Pearce. 
Leading industry reference guide The Legal 500 describes him as "a tactical litigator, who understands his clients' commercial needs" and ranks him as a leading individual in the field of property litigation in the South West.
A non-practising barrister, Patrick is the regional chair of the Property Litigation Association and has published articles in Estates Gazette and The In-House Lawyer.
Patrick said: "This is an exciting time to join Foot Anstey. The firm has enjoyed sustained growth over the past decade and I look forward to collaborating with my colleagues on the path to continued success."
Foot Anstey head of real estate Martin Hirst added: "Patrick is an excellent and welcome addition to Foot Anstey's partnership.
"He brings with him a wealth of expertise and experience, to the benefit of the firm, our clients and our strategy as we look to the future and the opportunities it offers." 
Patrick is the latest in a series of new partner appointments at Foot Anstey, with banking specialist Marc Gilston and corporate lawyer Mark Millar joining in recent months.
The moves reflect continued growth at the firm, with its Bristol office at Temple Quay expanding to more than 140 people.
The firm also has offices in Taunton, Exeter, Plymouth, Truro, Southampton and London.