Law firm Foot Anstey has partnered with Bristol-based charity Empire Fighting Chance to donate laptops to charities to help reduce the digital divide that impacts many communities.
The 70 devices will go to five charities based near its offices across the South West and South.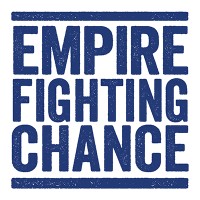 The move follows a report last year by communications regulator Ofcom showing that one-in-five children who had been home-schooling lacked access to an appropriate device for their schoolwork all the time.
The donation will help individuals gain the digital access they need for education, work and personal development.
Foot Anstey selected Empire Fighting Chance as its distribution partner for the scheme after a successful initiative last year when it donated 50 laptops to the charity and its partner organisation Plymouth Hope, as well as City Academy in Bristol and Syrian refugees in the city.
Empire Fighting Chance's mission is to fight the impact of deprivation on the lives of people through a powerful combination of non-contact boxing and intensive personal support to challenge and inspire young people to realise their unique potential.
Foot Anstey partner Nathan Peacey, a long-standing supporter of the charity, said: "The impact of Covid-19 has significantly increased digital deprivation in parts of the UK.
"It is hugely rewarding to know that through the donation of these laptops we will be playing a part in supporting young people across the South and South West and helping to enable access to education and job applications."
Empire Fighting Chance CEO Martin Bisp added: "We cannot thank Foot Anstey, in particular Nathan Peacey, enough for the continued support.
"This donation makes such a huge difference to the young people we are working with. For some it is lifechanging, being the difference between them being able to complete school or college work or not. Foot Anstey is helping to transform lives through their generosity, and we are all very grateful."
Last year Foot Anstey donated £8,000 to Empire Fighting Chance to help its fundraising and marketing executive Emily Haberfield undertake a Diploma in Fundraising course.
Pictured: Foot Anstey partner Nathan Peacey, left, hands over the laptops to Empire Fighting Chance