The Bristol office of transport planning, engineering and placemaking consultancy PJA has appointed award-winning chartered landscape architect David Moores as technical director in its placemaking team.
David, pictured, brings 30 years' experience of public realm and street design to the firm, which also has bases in Birmingham, Manchester, London, Reading, Exeter and Melbourne, Australia.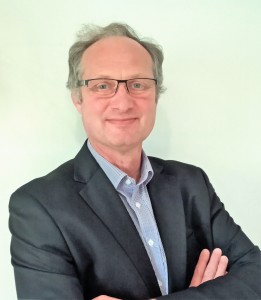 He was previously design director at Project Centre, where his award-winning streetscape designs included those for London's Oxford Street, Walthamstow High Street, Walworth Road, Southall Broadway and Kensington High Street – which received widespread recognition as an exemplar project.
He was also part of the design team for the acclaimed transformation of Exhibition Road in London, pictured below, managed Reading town centre's pedestrianisation and has undertaken similar schemes in Sydney and Adelaide in Australia.
David has also recently been appointed to the government's High Streets Task Force and is a member of both the Landscape Institute and the Urban Design Group.
Head of PJA's placemaking division, director Jon Tricker, said: "David's talent for street and place-based design, as well as his ability to work through the project lifecycle from concept to detail, makes him a fantastic addition to our growing team.
"He will help deliver great solutions for the fast-growing number of private and public sector clients signing up for our people-friendly public realm design and placemaking services."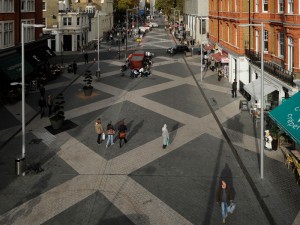 David added: "The PJA team is industry-leading for its design-focused infrastructure solutions and I'm delighted to be joining.
"I'm passionate about delivering well-designed and attractive streets and places that encourage more walking and cycling and create a sense of place and community. They bring health, safety and environmental benefits while increasing dwell time that boosts local businesses."
PJA said demand for its placemaking and street design services had increased following the government's announcement in May of a £2bn package to 'create a new era of cycling and walking' in the UK and No 10's 'Gear Change' plans proposing thousands of miles of higher standard, protected cycle routes in towns and cities, which drew on recommendations made by the PJA's Phil Jones and Adrian Lord.
PJA's Bristol office is in the Brew House, Jacob Street, near Castle Park. The firm employs around 80 people across its seven offices.