Office rents in Bristol will again soar this year after climbing by 14% in 2017 due to a lack of quality space, according to property market experts in the city.
They are forecasting that rents will hit a record £35 per sq ft as demand continues to outstrip supply and much-needed speculative developments stay on the drawing board.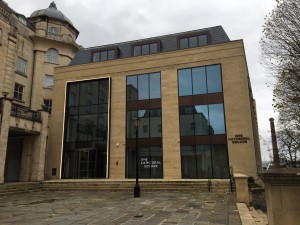 James Preece, national offices director at property agents Colliers, predicts city centre prime rents will rise beyond the £32.50 per sq ft recently achieved for the One Cathedral Square, pictured, the refurbished former Direct Line office now fully occupied by Dyson and the University of Bristol.
"During 2017 headline Bristol office rents rose by 14% from £28.50 per sq ft and with supply now at an historically low level it seems inevitable the upward trajectory will continue and even higher figures will be achieved in 2018," he said.
"This is particularly the case for Grade A rents, which have been driven upwards by lack of speculative development. I would not be surprised to see top rents in the city centre head closer to £34 or even £35 per sq ft as more deals are done at Aurora, the 95,000 sq ft scheme at Finzels Reach which is the only speculative office development in Bristol.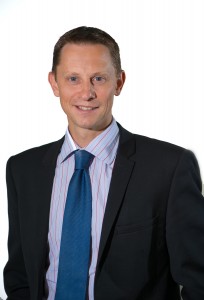 "Pre-lettings at Aurora are being agreed at such a pace that although it will bring more supply to the market when it completes in mid-2018, it will do little to address the problem of lack of space in Bristol." 
Andy Heath, partner and head of Cushman & Wakefield's Bristol office agency team, echoed these comments, pointing out that following a bumper year for the Bristol market, overall supply of office stock was just over 2% of total office stock.
"This led to Bristol achieving the highest rate of regional rental growth in the UK. Due to the lack of supply and a steady level of demand we are predicting rents will continue to grow to £35 by mid-2018," he said.
"For 2018, not only do we anticipate rents will rise, but we expect rental incentives to reduce which has not been seen so far in this cycle.
"From the occupier's perspective, Bristol was voted by Huawei the 'Best Smart City in the UK 2017' and has a large number of rapidly growing tech companies demanding more space – although due to the pace of their growth they will be requiring flexible leases and these options just do not exist in the current market, which could be a barrier to growth along with the lack of a concerted development pipeline."
Bristol also continued to be a target for investors due to the strong demographic and quality of lifestyle. "We see nothing to stop this trend in 2018," he added
Mr Preece, pictured above, added that the lack of new build office stock in Bristol was fuelling demand for refurbished options, resulting in some high returns which had again been driven by lack of stock.
"It will not be unrealistic to anticipate rents of £28.50 per sq ft being achieved for Grade B city centre space in 2018 – reaching the figure that Grade A space was achieving in Bristol at the start of 2017," he said.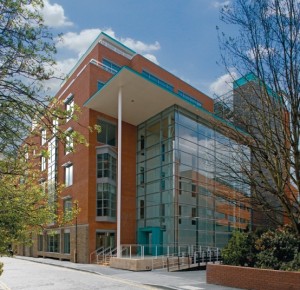 Tower Wharf, pictured, was a very good example of the demand for quality refurbished space, with two floors at close to 20,000 sq ft under offer at the moment, he said
He also forecast that this year was likely to be another strong year for office investment in Bristol, with the attraction of the city to investors underlined by the recent £33.5m sale of One Cathedral Square.
"Confidence in Bristol will undoubtedly have been boosted by the fact that both city and out-of-town witnessed take-up levels well-above the five-year average in 2017," he said.
GVA regional senior director in Bristol, Gordon Isgrove, pictured below, said the diversity of the Bristol's economy was the envy of many other UK and European cities, with projects such as Engine Shed II – the second phase of its renown innovation hub – playing an important role.
"We need to see this project take a further step forward now planning has been progressed. Looking ahead, I would like the city region to continue to support economic growth across all sectors – corporate, SME and start-ups," he said.
However, there were a number of factors that needed to be resolved this year to ensure the city region achieved its potential.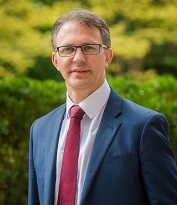 These include infrastructure – "an area I would suggest has not received as much attention as it should," said Mr Isgrove.
"The investment in MetroBus has now been made and much of the route complete, so 2018 must see it brought into use with an operator. While MetroBus should improve the connections between the north and south of the city, a more joined-up strategy that links Bristol Airport, Temple Meads Station and Bristol Bus Station, is essential.
"The regeneration of the former sorting office site by the University of Bristol will be a game-changer for the city, but at the top of my wish list for 2018 would be the upgrade of Temple Meads Station. This is the gateway to our fantastic city, yet is currently totally inadequate as a major transport hub for a city of Bristol's standing. Other cities we compete with economically, such as Manchester and Birmingham, have the wow-factor entrance – that is our challenge."