Bristol law firm Veale Wasbrough Vizards has strengthened its nationally-recognised education team with the appointment of Alice Reeve.
Alice, pictured, specialises in employment law, working predominantly with independent schools, academies and other educational institutions.
She was previously a partner at Cheltenham and Reading firm Rickerbys, where she led the educatio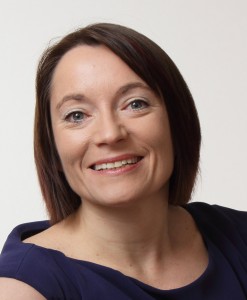 n team.
Her wide experience spans dealing with sensitive and complex employment issues while supporting senior leaders and governors. These have ranged from restructuring and redundancy programmes to grievance and capability processes and managing allegations of professional misconduct.
Alice also runs training sessions for school leaders to keep them up to date on topics as diverse as equality and handling complaints.
In addition, she has a track record in academy conversions and has worked with many academies through their conversion and beyond, offering support in the consultation with staff and compliance with TUPE.
Chambers & Partners, the respected legal sector reference book, describes Alice as "an employment law specialist who is distinguished by her strong expertise in the education sector", adding that she "is admired for her work in contesting claims at Employment Tribunals".
Veale Wasbrough Vizards (VWV) managing partner Simon Heald said: "Our reputation in the education sector spans nurseries to universities. Alice's appointment complements and strengthens the existing teams.
"We have long been leaders in the independent schools sector and now are one of the 'go to' firms for state funded schools and academies. With both landscapes changing and adapting to the recession and new government legislation, we are more than equipped to capitalise on them and advise our clients on the opportunities."
Alice added: "It is exciting to be joining the team at VWV. They have such enthusiasm for supporting the education sector and real expertise in dealing with any challenge which a school may face.
"It is a particularly good time to be working within education, it is a period of rapid change and I am keen to be part of a team which is at the forefront of advising clients how to best meet the challenges and opportunities this brings."