The project finance team at Bristol-headquartered law firm Burges Salmon has advised on a cross-border financing deal that aims to increase the take-up of solar energy in Kenya.
The team worked with Brussels-based EDFI Management Company to secure the multi-million dollar loan facilities for REDAVIA Solar Power, which supplies solar farms to businesses in sub-Saharan Africa.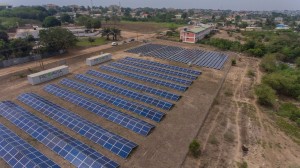 Operating from Kenya and Ghana, its industry-leading pre-configured solar farms facilitate sustainable development through renewable energy.
The funding for the deal came through the Electrification Financing Initiative (EDFI ElectriFI), a social impact investment facility administered by EDFI Management Company that finances projects aimed at increasing and improving access to affordable, reliable, sustainable and modern energy in developing countries.
It will be used to expand REDAVIA's offering in Kenya, enabling more people to benefit from cost-effective, reliable and clean solar energy without the deterrent of a significant upfront cost.
Burges Salmon worked with the Kenya office of ENSafrica, the continent's largest law firm, and Vandenbulke in Luxembourg, to ensure compliance with all local law requirements.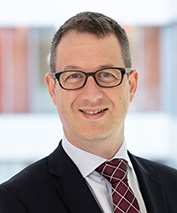 The Burges Salmon team was led by partner Stuart McMillan and associate Luke Addison from the firm's project finance team with support from trainee solicitor Olivia Hoh.
The deal is the latest in a series of renewable energy project-financings on which Stuart and Luke have recently advised in Africa.
Stuart, pictured, said: "EDFI ElectriFI's latest funding to REDAVIA will have a transformative impact in Kenya and beyond, improving the lives of many people.
"With the completion of this transaction, REDAVIA can provide further renewable energy solutions to its customers, supporting the reduction of carbon emissions."
EDFI ElectriFI senior investment officer Quentin Antoine said: "REDAVIA delivers strong impacts by decarbonising small and medium-sized enterprises in industrialising African economies. Stuart and Luke were instrumental in successfully delivering this transaction.
"Their proactivity, thoughtfulness and dedication helped bring the transaction to successful completion. We look forward to working with them again."