A multi-award winning marketing agency with offices in Bristol and London has been bought out of administration by the existing management team, saving the jobs of all remaining staff.
Rooster Punk, which was established in 2013 by serial entrepreneur and self-styled innovation junkie Paul Cash, was hit by a bad debt and the loss of some clients last autumn, triggering a cash crisis.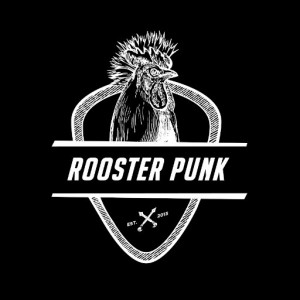 From its launch it specialised in providing creative content for technology and financial services brands to better interact with clients and customers. 
Paul Cash was joined the following year by former director of Bristol-based marketing agency Mason Zimbler, James Trezona, as managing director.
It continued to experience significant growth through an approach it called 'humanising brands', working with blue-chip clients such as Samsung and Vodafone.
It posted profits each year up to and including October 2016, winning a clutch of awards along the way and gaining a high profile in the industry.
Last year it added to its long list of industry awards by landing the Best SME-targeted Campaign accolade for its More Good Days campaign for Samsung in the Marketing B2B Awards. Staff numbers rose to 24 as it secured new accounts.
But loss of funds due to a bad debt combined with the termination of customer contracts and rising business overheads created cashflow problems.
The agency, which traded from offices in Clifton Down Road and Queen Victoria Street, London, called in administrators from Wilson Field for formal insolvency advice.
Kelly Burton and Lisa Hogg from Wilson Field were appointed as joint administrators on December 6 and concluded a pre-packaged sale of the business and assets to Rooster Punk Group, led by the same management team of Rooster Punk.
All remaining nine staff at the time of the sale were saved and transferred to the new company under TUPE. It has also relocated its London office to the South Bank.
Wilson Field director Kelly Burton said: "Wilson Field considered the company's precarious financial situation, which was borne as a result of a number of factors including contract under billing, loss of funds due to a bad debt from a start-up, termination of customer contracts and rising business overheads.
"Despite attempts to cut back overheads, including reducing staff numbers from a peak of 24 down to 10, the directors recognised the company's precarious position and sought formal insolvency advice from Wilson Field, and advice on alternative options available.
"The pre-packaged sale has mitigated employee termination claims in the nature of wage arrears, accrued holiday pay, redundancy and pay-in-lieu of notice totalling £33,680.
"It has preserved the value in the company's intangible assets, namely its goodwill and work in progress and maximised the value of the company's trade debtors due to the continuity of service to the company's customers by the successor business."
Valuations was handled by Robert McArdle of real estate and asset consultants David Currie & Co with legal services and advice from solicitors Irwin Mitchell.