Unemployment has soared by 145% in the West of England since the start of the coronavirus pandemic, according to figures published today, with just nearly 40,000 people claiming jobless benefits.
At the same time, around 22% of the region's workforce – 132,600 people – have been furloughed while job vacancies have fallen sharply, down 34% on this time last year.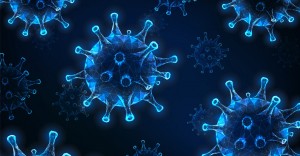 The figures showing the impact of the Covid-19 crisis on the region's economy and businesses emerged today from a report prepared for a special taskforce set up to look at how to deal with the effects.
The group, which brings together businesses, universities and the region's local authorities and is led by Metro Mayor Tim Bowles, was formed in April by the West of England Combined Authority (WECA), which today awarded £5m it to kick-start its work.
It will focus on clean, inclusive and digitally-connected projects that support business and skills.
Today's report on the regional economy reveals:
As of May, 5.3% of the region's working age population were claiming unemployment benefits (39,045 residents). In February the percentage was 2.1% (15,775 residents). However, despite the increase, the overall claimant rate for the West of England remains lower than the national average of 6.5%.

7,476 jobs were advertised in the West of England in May – 34% lower than the number advertised in the same month last year. However, some industries reported a rise in demand last month, including public administration, electricity and gas, teaching and education professionals, childcare, and cleaning occupations.

15,527 grants worth a total of £194.7m have been distributed by the region's four councils – Bath & North East Somerset, Bristol, North Somerset and South Gloucestershire – to businesses in the region. 
WECA said today the taskforce had prioritised skills development and training when it met for the second time earlier this week.
Mayor Bowles, pictured, said: "Our economic recovery and renewal needs to have skills and training at its core. Whether that's helping residents keep their jobs, find new opportunities or join the workforce for the first time.
"Our taskforce is already making sure that's the case, identifying the opportunities for our key and important business sectors to emerge strongly from the pandemic.
"We have already expanded the combined authority's existing Future Bright coaching and mentoring programme to those who have been impacted by the coronavirus crisis. Over the coming weeks we will be looking at other ways that we could help people with existing skills be redeployed into other industries that are experiencing greater demand.
"The data we are beginning to see emerge is giving us an indication of the scale of the challenge we will need to overcome, and I'm pleased to see the region pulling together to meet it head on."
The work of the taskforce covers three areas:
backing skills and training – helping residents keep their jobs, or find training or new job opportunities,

supporting business – keeping anchor employers here, helping entrepreneurs and innovators strike out on their own and develop new ideas, and selling the West of England to the world, to attract more jobs, businesses and talent,

improving connections – supporting transport operators to get back on their feet – making sure we've got the sustainable transport corridors we need – and boosting digital infrastructure.
At its meeting this week the taskforce discussed the importance of digital transformation to enable more businesses to operate online and the need to address issues with regional digital connectivity, improving access and rural connectivity.
Earlier this month a new initiative called Trading Better On Line was launched by the combined authority to give free support to small and medium sized businesses to help them to improve their web presence.
The economic recovery taskforce is chaired by Mayor Bowles with Prof Steve West, chair of the West of England Local Enterprise Partnership, as vice chair. Sitting on it are the leaders of the four local authorities including the Mayor of Bristol Marvin Rees. 
Among its members are Joanne Rumley, pictured, a partner at South West law firm Foot Anstey and member of West of England Skills Advisory Panel. She said: "We need to think about how we support A-level leavers, further education and university graduates to access the jobs market.
"We should also look at coaching and wider support to help people who are mid-career understand more about the skills they have and how they can be adapted to suit other jobs. We must ensure diversity and inclusion is at the heart of our plans; we need to address inequalities."
Fellow member City of Bristol College principal Andy Forbes added: "Jobs and training are important at all stages of life but we may need to consider a slightly different approach to supporting graduates or those on apprenticeships, who are finding the labour market new and very baffling."