Bristol-headquartered national communications consultancy JBP has been appointed by global pallet distributor CHEP to manage its UK public relations programme.
JBP will develop and implement a PR strategy to support the CHEP's growth plans in the FMCG (fast-moving consumer goods) and retail marketplaces.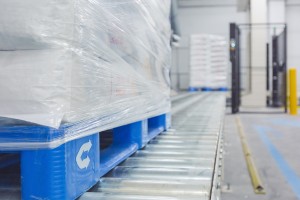 CHEP UK, which is owned by Australian group Brambles, handles pallet and container pooling services, serving customers in a range of industrial and retail supply chains. It has a 50,000 sq ft regional distribution and repair centre at Avonmouth with capacity to store more than 280,000 pallets.
JBP managing director Chris Lawrance said: "We have a long track record in providing PR to the logistics sector and we are delighted to be working for one of the best-known brands in the industry.
"CHEP is leading the way in collaboration, sustainability and digitisation of the supply chain and we look forward to helping the business maximise these opportunities."
CHEP UK marketing manager Alan Taylor added: "We have some very ambitious and game-changing plans for the sectors we serve and JBP, with their expertise and knowledge in the logistics sector, are a perfect fit to help us get our story out to key stakeholders."
JBP also manages the pan-European PR account for Palletways, Europe's largest pallet network, and has worked for third party providers, national express delivery brands and logistics software companies in the past.
The agency was launched in 1984 with a single office in Bristol, making it the city's longest-established PR agency. Today it also has bases in London, Cardiff, Warwick and Manchester.
Its other clients include South West law firm Ashfords, Enterprise, First Bus, National Grid and the UK Vaping Industry Association.