Bristol-based UK invoice finance firm Optimum Finance, whose founder has sharply criticised the government's approach to helping business during the coronavirus crisis, has launched its own small firms support package.
The range of measures has been tailored to be easily accessible via remote, online applications through a specially designed web app.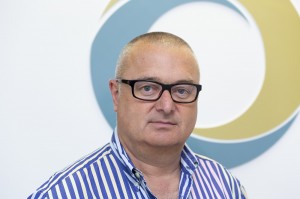 Optimum says the application process takes just 90 seconds to input basic commercial information and the web app then indicates the level of immediate funding available.
The Optimum team has also created an online calculator showing how business costs can be saved by using invoice finance to give company owners a clear picture of how they can change their financial position through the pandemic.
Optimum Finance will be funding all new clients directly affected by the crisis at cost with a discount fee of 2.75% over base rate. Business owners taking up the package will be covered by enhanced debtor protection for default, or late payments, and credit management will be handled by the Optimum team.
The firm promises it can improve the cash flow position and financial outlook of businesses needing help with a four-month success guarantee, otherwise it will refund its service fee.
As well as funding support, Optimum Finance has created a roster of business advisers and commercial finance experts who are focused on generating successful applications to the government's CBILS (Coronavirus Business Interruption Loan Scheme) scheme. The subject of much criticism for the low success rate and complex application process, the loan scheme has proved complex and difficult to navigate.
Optimum Finance founder and CEO Richard Pepler said: "There is no single solution to the predicament many businesses find themselves in. A magic bullet does not exist and that's why we are focused on supporting SMEs with a range of measures which, when combined, will give them the best chance of long-term survival.
"Small and medium sized businesses are the lifeblood of the UK economy and without them we will be in very dire straits going forward. We're advising business owners to take advantage of the measures available including accessing CBILS, furloughing staff, cutting costs where possible, deferring HMRC payments and using invoice finance to unlock cash owed to them from invoices.
"This approach is proving to provide some reassurance to firms we have been working with over the last few weeks enabling them to focus on planning for the future." 
Richard Pepler launched Optimum Finance three years ago after being chief executive of Bristol-based Ultimate Finance for almost 10 years. He previously worked at Bibby Factors (Bristol).