University of Bristol biotech spin-out Zentraxa is raising £500,000 to start full trials of its unique manufacturing process that produces biological adhesives for use in the healthcare sector.
The firm, which has its roots in the university's Synthetic Biology Research Centre, hopes to commercialise the produce, called Zentide.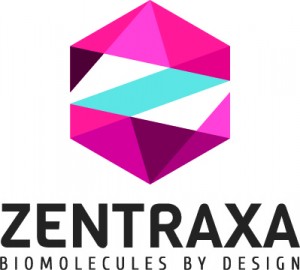 It is already in partnership talks with a global healthcare company and now wants to take its products and manufacturing processes past the feasibility stage and start testing them in the real world. The firm, which was formed in 2017, is now based at Bristol's pioneering Unit DX biotech hub in Temple Meads.
Zentraxa chief technology officer Martin Challand said: "We're developing both a manufacturing process and our own bio-materials that are highly effective adhesives.
"Both these technologies are based on processes found in the natural environment, making it more environmentally-friendly and sustainable than other petrochemical derived products currently being used.
"With investment in place, the focus for the coming months will be optimisation of our Zentide process from lab to pilot scale, which will allow more accurate product costing, providing improved business focus and customer traction."
Some £113,000 of the £500,00 has already come from the Bristol Private Equity Club (BPEC), which has invested nearly £5m into Bristol tech companies since its launch three years ago.
This has enabled many of them to become globally recognised leaders in their specialised sector.
Martin and his team were introduced to BPEC after announcing they were looking for a £500,000 investment to allow continuation of their development work.
BPEC is made up of 80 business experts and entrepreneurs keen to work with Bristol technology firms and help them thrive and grow.
BPEC founding members Jerry Barnes said: "We are always looking for investment opportunities with innovative Bristol-based businesses with the potential for rapid scale up and Zentraxa is a perfect example of that.
"Even though Martin and his team come from a scientific, rather than business, background they have proven themselves to be gifted entrepreneurs with an ambitious vision to make take their product to the global marketplace."
Martin added: "We see lots of applications for our biological adhesive products. We are initially focusing on the healthcare sector and applications such as wound dressing where our biologically derived adhesives show many benefits sticking materials to skin.
"But, as we progress, there are lots of possibilities, especially as more and more industries look towards environmentally-sustainable solutions like ours.
"This is a crucial stage in our development and we are delighted to have the Bristol Private Equity Club on board as we progress past the feasibility stage and onto proving that our technology can be a global leader."
Jerry Barnes added: "Bristol has an excellent eco-system for tech-minded start-ups and university spin-offs with truly world-class businesses being produced.
"We are always keen to hear from the city's technology entrepreneurs to see if there is any way we can provide the investment they need to scale up and take their businesses to the next level."