Bristol-based handmade cake firm Cakesmiths has secured investment from mid-market private equity firm LDC to support the next stage of its rapid growth.
Cakesmiths supplies its range of artisan cakes to independent customers across the UK through its direct-to-market online platform.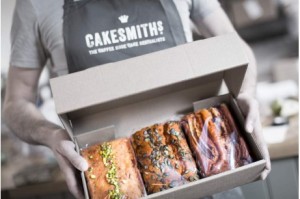 It caters to a wide range of palates, including a broad vegan and very-low gluten range – plus it prides itself on innovation and limited edition 'small batch' runs.
The investment, financial details of which have not been disclosed, will be used by the firm to further expand across the UK and develop new products.
Cakesmiths, based on the Kingsland Trading Estate in St Philips, has gained a strong reputation over the past few years for its tasty bakes – with eight of its products winning Great Taste Awards last year, including Billionaire's Shortbread, Persian Love Loaf and Ultimate Carrot Cake.
It has also embraced sustainability, uses industry-leading reusable and recyclable packaging to keep its products fresh when being transported to customers.
LDC said its investment would back the management team – led by managing director Simon Harris and newly-appointed CEO Chris Ormrod – enabling it to continue to build on its success which has been made possible through its focus on "creating a culture of involved employees making great products".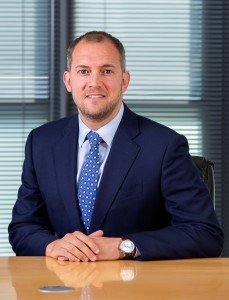 The investment was led by LDC South West investment director Stefan Gunn, pictured, and investment manager James Garland, with both also joining the board.
As part of the transaction, fast-moving consumer goods sector expert David Garman, formerly of Associated British Foods and United Biscuits, is also joining the board as non-executive chair. 
LDC was advised by EY (financial and tax advisory), Watersheds (financial advisory), TLT (legal), RSM (financial and tax due diligence) and Hullbrook (commercial due diligence).
Cakesmiths was advised by Momentum Corporate Finance (financial advisory) and Roxburgh Milkins (legal).
Simon Harris said: "I'm very pleased to be partnering with an investor that is management-focused and backs our plans to provide more amazing cakes to even more people.
"Our employees are central to making Cakesmiths a special place to work – and this investment allows us to continue to recruit and grow for the future.
"Stef, James and the LDC team in Bristol are based just a short walk away from our bakery which was a key factor in our decision when choosing a partner to support our growth plans."
Chris Ormrod added: "I am looking forward to becoming part of the Cakesmiths team and working with Simon and our new partners at LDC.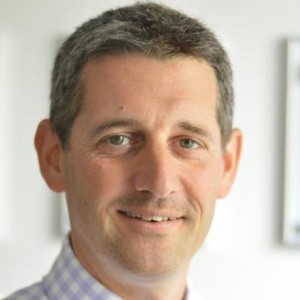 "This is an exciting time for the business – we are seeing strong demand from customers up and down the country and we are developing great tasting products to accelerate that growth."
LDC investment director Stefan Gunn said Cakesmiths' success was a testament to the resilience of the business over the past two years and the hard work and passion its employees have for making such amazing cakes.
"Having tried most of their products, I can definitely understand why they are growing so fast! We will be working closely with the team to provide additional support to deliver on their plans," he added.
Cakesmiths founder Mike Thorne praised the Momentum team for being brilliant to work with throughout the deal.
"They didn't hesitate to work hard to achieve our goals and brought significant experience, solid advice and skills to the table," he said.
"We were delighted to work with them although it must be said they ate significantly more cake than our legal team."
Momentum partner Rob Crews, pictured, added: "It's been a pleasure to work with the founders and management of Cakesmiths.
"The team have built a very high-quality business and we are delighted to have advised Cakesmiths on this private equity backed investment for further growth.
"We wish LDC and the management team all the very best with the next phase of its journey – it's a hugely exciting time for the business and for cake lovers everywhere."
LDC has a strong heritage of supporting the management teams of leading FMCG sector brands to grow their businesses. This includes backing the founders of premium drink mixer producer Fever-Tree and, most recently, the founders of the UK's number one premium milkshake brand Shaken Udder.