Bristol tech firm Sennen, which produces bespoke software that makes renewable energy operations safer and more efficient, has won a major new client.
Sennen's team is now working with leading renewable energy infrastructure and private equity investment manager Foresight Group to develop a system that will help it manage its portfolio of renewable energy and sustainable infrastructure investments.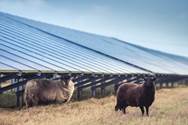 The platform will allow internal users and external contractors to see clearly how their renewable energy assets are performing as well as identifying inefficiencies, reducing workload and make reporting easier.
As well as automating tasks and providing reliable data about assets, the new platform will ultimately add value to Foresight's portfolio.
London-based Foresight's investment portfolio totals more than £4.5bn of assets under management, including more than 240 clean energy projects, ranging from onshore windfarms, solar projects, biogas facilities and battery storage units and include the UK's largest solar farm in Shotwick, North Wales, pictured.
Sennen's system will gather and automate data across all these sites, bringing information together in one place to give greater transparency and accessibility for the whole Foresight team.
Sennen CEO Gaby Amiel, pictured, said: "We are delighted to be working with a company that invests to support sustainable development on this scale.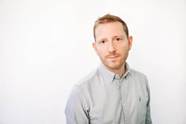 "We have embedded ourselves in the team to really understand and respond to what they want to achieve and it's exciting to know that our system will underpin Foresight's vision for growth."
The contract win comes shortly after Sennen, which was founded in 2015, secured financial backing in its first round of seed funding from specialist investor Sustainable Accelerator. The firm has grown quickly over the past year and now employs 10 people.
Foresight partner Ricardo Piñeiro said the project was of strategic importance to the business as its focus was on a smarter future.
"Our portfolio management team needs a more sophisticated approach that will allow them to see data from our growing portfolio of renewable energy projects in a more intuitive and insightful way," he said.
Foresight chief technology officer Andrew Higgins added: "Sennen's system is extremely agile, giving us much greater flexibility and control. We now have everything at our fingertips and can leverage the information in myriad ways.
"It was important to find a partner that has not only the sector knowledge and technical expertise, but also the right cultural fit, and Sennen ticked all the boxes."
Unlike many other systems on the market, Sennen works in partnership with companies to develop a digital platform that exactly meets the needs of the client. Its modular structure means it is completely configurable and can work alongside existing applications.
The firm is now a technology partner for London Array, the 175-turbine offshore wind farm 20km off the Kent coast, having built a system which transformed the way the project – one of the world's largest wind farms – operates.
Sennen's unique software platform allows the company to track and optimise construction and maintenance activity at the site, including vessels and personnel, using real-time updates.