Business West is to mark International Women's Day with an event celebrating the region's female entrepreneurs and focusing on the importance of promoting gender equity in business.
A panel of five inspirational women from the region will discuss a range of topics at the event on 8 March, such as how business leaders can grow their company in a way that promotes equity.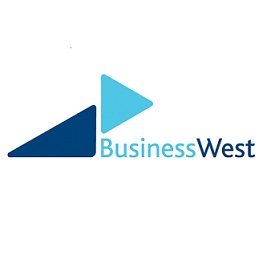 Business West, the region's largest business group and the organisation behind Bristol Chamber of Commerce, also wants it to be an opportunity for attendees to learn from each other, build their networks and get involved themselves in discussing themes linked to International Women's Day.
Business West membership director Emma Carter, pictured, will lead the discussion with the panel members:
Jaya Chakrabarti – Bristol Chamber of Commerce president and founder of global transparency in supply chains platform TISCreport

Donna Speed – CEO of Bristol science and arts centre WeTheCurious

Rachel Geliamassi - Managing director of bus operator Stagecoach West

LaToyah McAllister Jones – executive director of St Paul's Carnival

Lucy Ackland – senior product manager at Gloucestershire global engineering group Renishaw. 
The two-hour event takes place at Leigh Court from 10am to noon and will be followed by a free networking session and lunch.
Emma Carter said: "This event, which will bring together both members and non-members of Business West, is a great way to bring our region's businesses together to highlight how far we've come in terms of equity in business, but also how far there is to go.
"The gender pay gap remains at 8%, while data shows only 8% of women hold leadership positions compared with 13% of men.
"Awareness days like this help to keep the conversation going on how we can reach a more level playing field in business."
To register, click here