FRP Corporate Finance's Bristol team has advised on a major deal in the burgeoning renewable energy sector.
The team worked with Hampshire-headquartered insulation services provider South Coast Insulation Services (SCIS), a tier-one partner to three of the 'big six' energy suppliers, on its acquisition of heating equipment supplier Cotswold Energy Group.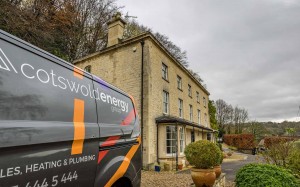 The deal, financial details of which have not been disclosed, will enable SCIS to diversify its services into additional energy efficient technologies and practices, including ground and air source heat pump installation.
Established in 2010, SCIS' clients include housing associations and property owners, with the firm, which has a secondary office in Devon, delivering integrated insulation services as well as funding support.
Stonehouse, Gloucestershire-based Cotswold Energy Group offers mechanical and electrical installation services via an in-house team of accredited engineers.
It was founded in 2018 by Jon Bonnar, Robin Hodge and Aaron Stuart-Kelso. Jon and Robin have remained with the business as it continues to operate as a separate division and standalone brand within SCIS, while Aaron has exited the business.
The deal was led by FRP Corporate Finance Bristol office director Alex Sargeant, pictured, and partner Mark Naughton, who provided full buyside support to SCIS, encompassing both merger and acquisition and debt advisory services. 
The team worked closely with James Crotty, a corporate associate in the Bristol office of law firm Foot Anstey, with funding for the deal provided by NatWest, led by Mikael Rosen and Richard Emblen. Cotswold Energy Group was advised by KBS and Harrison Clark Rickerbys.
SCIS CEO Nicolas Gillanders said: "The importance of the climate emergency cannot be understated and we are seeing that reflected in the demand for our services, as homeowners, private landlords and housing providers review the energy efficiency of their properties in light of both this and the cost-of-living crisis.
"With the expert support from the team at FRP Corporate Finance we've been able to acquire Cotswold Energy Group in a move that gives us an opportunity to build on our existing offering as likeminded businesses with a shared goal of helping customers reduce their carbon emissions.
"I'd like to thank the team at FRP, and our advisers at Foot Anstey, for their support on this deal, as well as the team at NatWest for financing the transaction."
FRP Corporate Finance director Alex Sargeant added: "This acquisition represents a significant expansion of SCIS' capabilities and services, and we are confident that it will bolster their leading position in the growing home energy efficiency market.
"It's rewarding to see two complementary businesses come together to benefit from one another's knowledge and expertise to drive incremental growth. It's been a pleasure advising Nicolas and his team, and we wish them well for the future."
FRP employs more than 570 employees, including 88 partners, across its 26 UK offices. One of the UK's largest independent business advisory firms, it specialises in corporate restructuring, corporate finance, forensic services, financial advisory and debt advisory.