Amdaris, the fast-growing Bristol digital transformation and software specialist, has unveiled its redesigned and enlarged head office – calling it an oasis of creativity and collaboration.
The firm, widely recognised as one of the UK's fastest-growing tech companies, called in Bath-based workspace design company Interaction to shape its new headquarters in the flagship Aurora office development after outgrowing its previous space in the same building.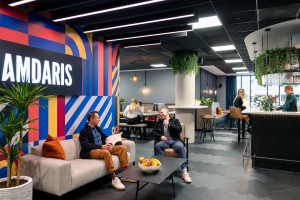 To find out what its employers wanted in their new office, the firm, which employs close to 1,000 employees across Europe and last year grew its revenues by 94%, conducted workshops with its UK-based employees.
Space for creativity, collaboration, and cutting-edge acoustics and lighting were identified as some of the key requirements.
As a result, Interaction has designed a space that includes a unique bar and kitchen, pictured, mezzanine with client suite, a theatre lounge, and collaborative and private spaces – all built around supporting activity-based working.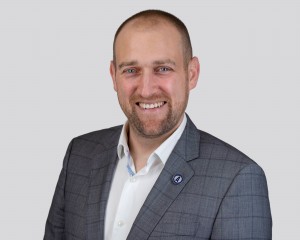 Amdaris will also host a series of industry events in its new HQ to provide an opportunity for leaders and IT professionals across the UK to come together to discuss digital transformation challenges and opportunities while networking with peers.
Amdaris co-CEO Andy Rogers  pictured, said: "Recent years have changed the way people interact with their workplace. 
"Our vision has been to create a high-spec, progressive and modern office environment that works for everyone and also caters to our ambitious growth plans. This includes growing the Bristol office to 120 over the next couple of years.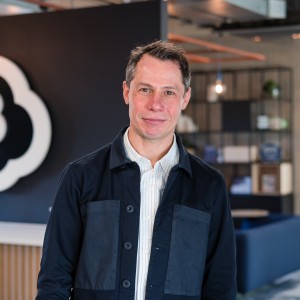 "Interaction blew us away with their creativity and truly understood what we were looking to achieve with the new space.
"We collaborated closely with them to create our last workspace and they've surpassed our expectations once again this time around."
Interaction managing director Dieter Wood, pictured, added: "We're really proud to have delivered this flexible new workspace for one of the South West's brightest and fastest-growing tech companies.
"We love a brief that allows us to pull out all the stops when it comes to both creativity and quality, and this was one of them.
"It's a drop-dead beautiful space, filled with high-end finishes and thoughtful design details: the sort of project that comes about when we work with clients whose vision we share. We wish the team continued success in this fantastic new HQ."
The flagship Aurora building, part of Bristol's new Finzels Reach city quarter, is opposite another major Interaction project – international law firm Osborne Clarke's new 116,000 sq ft Bristol base in the showpiece Halo office development.
Interaction's other recent work in Bristol has included a new UK HQ for the global cloud-based finance software provider Xledger and GKN Aerospace's Global Technology Centre in Filton.