Bristol's world-leading tech innovation in areas as diverse as app development, gaming and microchips will take centre stage next week when the San Francisco-inspired OpenCo festival is staged in the city.
The free event will showcase the area's leading technology businesses and organisations, placing Bristol, along with Bath, at the heart of the UK's tech sector.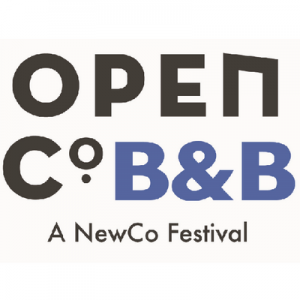 Attractions include the chance to hear from Bristol-based serial entrepreneur Mark Mason, who in Mubaloo has built one of the UK's leading enterprise app developers in the space of five years, find out more about Yogscast, the social video company behind the largest gaming YouTube channel globally, and discover how chip firm XMOS is designing software and tools that will build next-generation products spanning markets such as robotics, digital audio and the internet of things.
Taking place on October 2, the festival is described by its founders as a mash-up of an open studio tour and a tech conference with the vibe of a music festival.
It is broken down into one-hour segments where participants share their stories and their vision as well as any new projects or developments they are working on.
Some 14 firms from Bristol and Bath are taking part including Coull, the Bristol-born data-driven video advertising technology firm that has expanded to New York, Santa Barbara and London.
Coull founder and CEO Irfon Watkins said: "OpenCo is a fantastic concept, light-years removed from the dull, anodyne conferences that make up the majority of the event calendar. Open collaboration and transparent communication are part of Coull's culture so we're proud to open our doors and represent Bristol's booming innovation scene."
Also involved is independent Bristol-based film ideas accelerator Wildseed Studios, whose sci-fi horror movie Hungerford was created for £22k and had its world premiere recently at London's National Film Theatre (NFT). It was directed by, and stars, 19-year-old Drew Casson, now the youngest director on record to have a film shown at the NFT.
Bristol's leading business incubator hubs are acting as showcases for OpenCo, including the Bristol & Bath Science Park; Pervasive Media Studio, Engine Shed and Bristol Games Hub.
The Science Park will host a series of sessions featuring Wildseed, a pioneer in cloud-managed server appliances Zynstra, audience analytics experts Genius Digital and modelling and simulation centre CFMS.
The Pervasive Media Studio, based at Watershed and with projects spanning gaming, projections, music, connected objects, robotics, digital displays and more, will embrace topics as wide-ranging as personal space travel and the future of musical instruments during its OpenCo session.
Bristol Games Hub, the UK's largest independent co-working hub for games developers, will highlight the work of five innovative games developers. The hub is being used as a blueprint for similar centres in London, Brighton, Manchester and Leeds.
OpenCo will kick off with an opening evening drinks reception at the Science Park next Wednesday, before the main festival gets underway the following day.
A closing reception, sponsored by inward investment agency Invest Bristol & Bath, will be held at Bristol's Engine Shed, that evening.
OpenCo – known outside the UK as NewCo – now takes place in New York, Detroit, San Francisco, Silicon Valley, Boulder, Los Angeles, London and Amsterdam. It has attracted more than 10,000 attendees over the past two years and has involved many of the world's most-inspiring and forward-thinking business leaders.
OpenCo UK has this year taken the concept nationwide for the first time, with the backing of Tech City UK. Other English cities taking part are Manchester, Birmingham, Sheffield and Liverpool.
It is staged as the Bristol and Bath area emerge as one of the UK's fastest-growing hi-tech hubs. The area was highlighted recently in an influential report by Centre for Cities/McKinsey & Co as the only "globally-significant", "high-growth" UK cluster of its kind outside of London.
The full list of the 14 companies and organisations involved in OpenCo is: Zynstra; Genius Digital; CFMS Services Ltd; Wildseed Studios; XMOS; Coull; Bristol Games Hub; Pervasive Media Studio; Sift; Money Hub; Mubaloo; Yogscast; Toshiba; Engine Shed.
To build a bespoke schedule of companies to visit: http://uk.openco.us/bath-bristol/