The cream of the region's aerospace and defence sectors will be showcased for the first time when the West of England Aerospace Forum (WEAF) stages its inaugural Aerospace Ambassadors Awards this summer.
The awards aim to celebrate individuals who have made an outstanding contribution to the industries in a region that boasts the UK's largest aerospace cluster.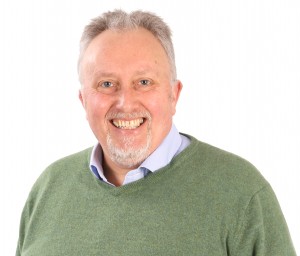 Bristol companies make a significant financial and employment contribution to the region's £7bn aerospace industry, which in turn is a major part of the UK economy.
Bristol companies represent more than a third of the total WEAF membership, and include some of the leading names in aerospace such as Airbus, Rolls-Royce, GKN as well as leading SMEs such as a AVPE (Avon Valley Precision Engineering), based in Bitton.
The awards are free to enter and are open to everyone working in the sector. The six award categories are:  
Best Aerospace Design Engineer

Best Young Aerospace Entrant

Best Representative of Diversity

Heritage Aerospace Ambassador

Best Aerospace Customer Service

Best Aerospace Media Ambassador (Short film)
The winners will be selected by an independent panel of recognised experts from across the region's aerospace and defence industry.
WEAF is the leading membership trade organisation for aerospace and defence companies in the South West.
Chief executive Simon Young, pictured, said: "We decided to start these awards as we believe the South West aerospace sector contains some of the brightest and most talented individuals in engineering today, whose creativity, integrity, ingenuity, performance and dedication is something of which we should be justifiably proud."
Headline sponsors include Clevedon-based SKF – which specialises in the design and manufacture of hi-tech self-lubricated plain bearings for aerospace and industrial applications. Individual award sponsors include Castlemead Insurance (Best Aerospace Design Engineer award) and Bridgwater & Taunton College (Best Young Aerospace Entrant).
The winners will be announced an Aerospace Ambassadors Awards ceremony and gala dinner on June 28.
For more information on how to enter go to http://www.weaf.co.uk/