Regional law firm Michelmores has strengthened its employment offering by recruiting two new partners.
International immigration lawyer Philip Barth and employment lawyer Kate Gardner have joined the growing department, with Philip now leading Michelmores' growing immigration team.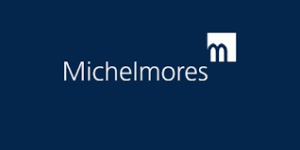 Philip Barth, who joins from Irwin Mitchell's London office, brings more than 30 years' specialist experience in his field and strengthens the firm's expertise in advising high net worth individuals and corporations.
As well as immigration matters, he advises on compliance and risk issues under the sponsor licence system, the prevention of illegal working legislation, British citizenship law, human rights cases and EU law, criminality and exclusion from the UK.
His previous experience as a corporate lawyer gives him added insight when it comes to advising investors, wealth managers, entrepreneurs and overseas businesses when setting up in the UK. Philip, who is based in Michelmores' London office and advises clients across the UK and internationally, said: "I am delighted to join the dedicated and forward-thinking Immigration team at Michelmores.
"The UK's recent departure from the EU will bring intricate challenges to many individuals and businesses and I look forward to working with my team to provide solutions for our clients."
Kate joins Michelmores from national law firm Clarke Willmott, where she headed its employment team and continued to build her extensive knowledge of the business landscape in the greater south west region.
Kate specialises in agricultural employment law, in which she has expertise in agri-businesses and landed estates, education (both public and private sector) and small and medium-sized businesses from manufacturing to retail.
She is experienced in all aspects of TUPE (transfer of undertakings (protection of employment)) regulations, undertakings, restructuring and redundancies, and is an authority on senior executive termination and exit arrangements.
Based in the firm's Exeter office, from where she is supporting clients across the South West and beyond, Kate said: "I am very excited to be joining the dynamic and highly regarded employment team at Michelmores and at such a crucial time.
"There has never been a more challenging period for employers, but there are many opportunities too. My continuing focus, and that of all the team, is to provide effective, commercial advice to the South West business community, so that businesses can continue to prosper."
Michelmores managing partner Tim Richards said: "We welcome both Philip and Kate to the firm at this exciting point in the growth of our employment team. Philip's expertise in complex immigration and citizenship matters is very highly regarded and we are delighted he has chosen to join us to expand our offering in this area.
"Kate's professional reputation proceeds her and her commercial acumen is already well-known to members of our employment team; we are very pleased to welcome her to the firm."
Michelmores' Bristol office has 20 partners and more than 50 specialist lawyers handling legal services across a range of sectors, including real estate, construction, agriculture, corporate and private wealth.