Bristol green energy group OVO is poised to become the UK's second largest energy supplier just 10 years after it was formed following an agreement today to buy the retail business of rival SSE for £500m.
Under the landmark deal OVO will now take on SSE's 3.5m customers and 8,000 staff.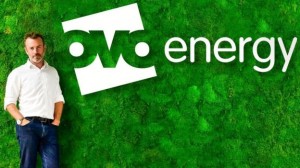 OVO has grown exponentially over recent years, becoming the UK's largest independent energy supplier with 1.5m customers and about 2,000 employees – roughly half of them in Bristol.
But the unexpected SSE acquisition – which changes the face of the UK's energy supply industry – means it will be second only to British Gas.
OVO was founded in Cirencester by CEO Stephen Fitzpatrick in 2009 to disrupt the UK energy market with a new proposition – cheaper, greener and simpler energy.
The business moved to Bristol shortly afterwards and has since grown rapidly. Over the past few years it has made a spate of acquisitions to diversify from its core energy supply market towards becoming an energy services company.
The deal with SSE – one of the so-called Big Six UK energy suppliers – is expected to be completed later this year or in early 2020, subject to the green light from regulators. Reports said once completed it will lift Mr Fitzpatrick's personal wealth to around the £600m mark.
SSE said there would be no immediate impact on customers after completion of the deal and the SSE brand would be operated by OVO under licence for a period.
OVO founder and CEO Stephen Fitzpatrick, pictured above, said: "This transaction marks a significant moment for the energy industry. Advances in technology, the falling cost of renewable energy and battery storage, the explosion of data and the urgent need to decarbonise are completely transforming the global energy system.
"SSE and OVO are a great fit. They share our values on sustainability and serving customers. They've built an excellent team that I'm really looking forward to working with."
SSE chief executive Alistair Phillips-Davies added: "We have long believed that a dedicated, focused and independent retailer will ultimately best serve customers, employees and other stakeholders – and this is an excellent opportunity to make that happen.
"OVO shares our relentless focus on customer service and has a bold vision for how technology can reshape the future of the industry. I'm confident that this is the best outcome for the SSE Energy Services business."
Under the terms of the deal, OVO will pay SSE £400m in cash and £100m in loan notes.
In February Japanese industrial giant Mitsubishi bought a 20% stake in OVO in a move that paved the way for it to expand into new markets across Europe and Asia Pacific and valued OVO at £1bn.
OVO, which received a reported £200m for the stake, is using the funding to accelerate the development of its intelligent energy technologies unit.
OVO launched the world's first domestic vehicle-to-grid service for electric vehicles last year as part of its expansion into 'smart' home services. It has also been investing heavily in other new technologies including energy storage.