Award-winning Gloucestershire homecare provider DoCare is now supporting people in Bristol following it success in gaining a contract from the city council.
The firm will start supporting people referred by Bristol City Council's Social Services this month as well as private clients.
DoCare – which employs around 100 people – will recruit a further six staff initially. The Bristol team will operate from the company's existing Yate office although there are plans to open a Bristol office.
DoCare was established in 2004 and now has teams in Cirencester, Cheltenham, Dursley, Gloucester and at its Stroud head office. The company recently expanded into Oxfordshire, opening base in Witney.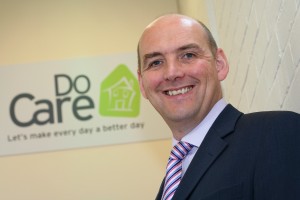 Managing director Steve Mills, pictured, said: "We are delighted to be working with Bristol City Council's Social Services.
"We had an excellent end to 2012, winning new contracts with Oxfordshire Social Services as well as Bristol, and are currently recruiting dedicated and experienced team members to work in both areas."
Steve, who is also on the board of the industry's professional body, the United Kingdom Homecare Association (UKHCA), added: "We're looking forward to developing relationships with GP practices, social workers and other health professionals who also support older people in their own homes."
Steve and his wife and co-director Una have been shortlisted for the Care Employer Award for this year's national Great British Care Awards. One of DoCare's area managers, Kerry-Ann Lees, is the holder of the national Dementia Carer of the Year, one of the Great British Care Awards.
DoCare provides homecare support for adults, mainly elderly people, to enable them to carry on living in their own homes, instead of going into care or a nursing home. The company provides extensive training to staff, and many, including Kerry-Ann, have taken the Gloucestershire Dementia Link Care Programme to enable them to deliver expert support to clients with dementia.