Six key promotions have been made by independent commercial building consultancy Hollis in its Bristol office in a move it says demonstrates its commitment to nurturing talent and rewarding hard work with career progression.
The promotions follow the Bristol team's recent growth and success and form part of Hollis' wider investment in its workforce while ensuring new and existing clients continue to receive a consistent and high-level service.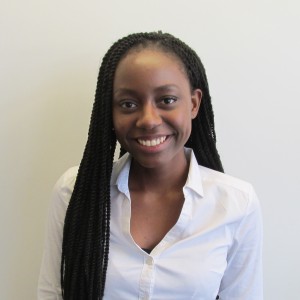 Ed Utteridge has been promoted to associate, Jack Brown to senior visualisation specialist and Benson Lai to intermediate engineer, while George Findlay, Laurence Garrett and Michelle Mhemba, pictured, who have been promoted to senior chartered building surveyors, with all three beginning their careers as part of Hollis' graduate programme.
Hollis director and Bristol office head James Key said: "All individuals promoted have shown an exemplary level of work ethic, commitment to excellence and an innovative mindset, taking every opportunity to develop their own skills and help grow the business over the years.
"The fact that George, Laurence and Michelle began their careers with Hollis is a testament to the firm and its culture of learning and growth.
"I am delighted to congratulate all six on their promotions; they could not be more deserving."
Hollis's Bristol office is one of 22 across the UK and Europe. The firm specialises in service areas such as dilapidations, building surveys, environmental services, project management and mechanical and electrical engineering.