South West accountancy firm Albert Goodman has strengthened its commitment to the region's sporting community by sponsoring a Bristol hockey league.
The firm, which recently opened an office in Bristol city centre office, already backs Bristol City FC women's team, Thornbury Town, Taunton Town and Yeovil football clubs and is the main sponsor of the Weston Super Half Marathon.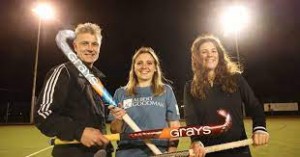 How it is partnering with the Firebrands Corporate Hockey League and features mixed teams from across the Bristol area.
Based opposite Bristol City's High-Performance Centre in Failand, North Somerset, Firebrands Hockey Club offers an inclusive environment with six ladies' teams, five men's teams, a junior academy, mixed hockey, masters hockey for over-35s, 40s and 50s and indoor hockey.
A corporate competition also allows players to enjoy 11-a-side, mixed, sociable hockey and to promote a sense of camaraderie, health and wellness in the business community and public sector.
A wide variety of companies and organisations from the Bristol area take part in the league format and an annual seven-a-side tournament – with both providing team-building and local business networking opportunities.
Albert Goodman trusts & estates manager Julie Harding, who is also the Firebrands Ladies' Club captain, said while the move was personally rewarding for her as a player, it was also part of Albert Goodman's wider commitment to making a positive impact in all the communities where it operates.
"We strongly believe in the power of teamwork – both in the boardroom and on the sports field – and this sponsorship aligns with our values of community engagement and healthy work-life balance," she added.
"It's really great to be formally partnering with a league which provides a route for people of all ages to pick up a hockey stick and actively enjoy a brilliant team sport in a competitive but friendly and supportive atmosphere."
Firebrands Corporate Hockey League chair Paul Langford said: "Our club has a strong tradition of running and hosting a corporate league which is a mixed hockey league aimed at promoting our sport while offering the business community the chance to play a competitive game in a welcoming and fun environment.
"One of the most attractive things about hockey is its ability to allow everyone of all ages and abilities to compete equally, on the same pitch.
"In fact, Firebrands HC, along with most other hockey clubs, can boast teams featuring, mums, dads and kids. We've even had the grandparents playing.
"Hockey does bring families, friends and colleagues together, which is why we're thrilled to have teamed up with Albert Goodman to make the 23/24 corporate league possible."
Albert Goodman has 300 staff and 21 partners across its offices in Bristol, Taunton, Yeovil, Weymouth and Weston-super-Mare.
It works across a range of specialisms spanning audit & accounts and business support services to litigation support, payroll bureau and VAT services.
The Firebrands partnership comes hot on the heels of the firm securing the prestigious B Corp status in recognition of its commitment to environmental and social goals.