Bristol-based specialist packaging firm SH Fiske has been acquired by a business with a complementary product range in a deal secured by city-based Harbourside Corporate Finance.
Fiske, which was founded in 1948 and became family owned 31 years later, specialises in designing, developing and producing a range of packaging for a variety of market sectors, including printed cardboard boxes, corrugated cartons and point-of-sale displays.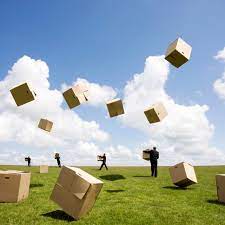 Fiske's existing management team and all 25 employees will retain their jobs following its acquisition by Wellington, Somerset-based RH Fibreboard, and continue to operate from its specialised plant at Longwell Green.
Harbourside, a boutique corporate finance firm specialising in advising and supporting business owners through critical step changes, worked closely with SH Fiske and its shareholders throughout the deal.
This included from the initial marketing of the company, advising and assisting during the due diligence process and support through to the successful sale.
RH Fibreboard, part of Cornwall-based investment group Goonvean, said it viewed the move as an excellent way to bolster its manufacturing capabilities in the South West, diversify its customer base and boost existing distribution channels. The firm makes a wide range of cardboard boxes, trays and dividers.
The combined businesses will be led by RH Fibreboard managing director Sean Baxter, with Fiske managing director Nick Thompson, who has worked for the business for 25 years, remaining in his post.
Harbourside Corporate Finance director Ricki Critchell said: "This deal represents an exciting opportunity for the future growth of both RH Fibreboard and SH Fiske, so we were delighted to play a part in them completing this acquisition."
Goonvean Holdings managing director Matthew Gazzard added: "Following Goonvean's successful acquisition of RH Fibreboard in 2019, we are confident that Fiske's operations will further enhance our presence in the region and solidify our mutual service levels to the combined customer base.
"SH Fiske's specialised manufacturing capabilities make it a natural complement to Fibreboard.
"Fiske's strong reputation for quality, service and innovation matches Fibreboard's own dedication to high-quality design and innovation, operational excellence and speed to market.
"Supported by Goonvean Holdings, we look forward to working closely with Fiske's team to capitalise on the significant opportunity this represents, and further enhance the customer offerings of both Fibreboard and Fiske."
Nick Thompson said Fiske's employees were excited to join RH Fibreboard and bring together complementary product and technology portfolios and the market leading manufacturing capabilities of the two companies.
"As part of a privately owned group of companies, Fiske will be well positioned to continue investing in new technology and bringing product ideas to life, while creating increased value for all stakeholders," he added.
Fiske was established by Stanley Fiske in 1948 shortly after he was demobbed from Bomber Command to supply packaging to local industries. When he retired in 1979, he sold the business to the Jarratt family.
Richard Jarratt, Fiske's previous major shareholder, said: "After over 30 years heading the business, we are extremely pleased to be passing over the custody of the company to a family-run investment group who we are sure will facilitate the exciting next stage of the company's history.
"To watch the incredible progression of RH Fibreboard since they joined the Goonvean Group gives us confidence that we pass S H Fiske over to a supportive, progressive and ambitious new owner who will help to maximise all that Fiske can achieve."
Financial details of the deal have not been disclosed.