Three law firms with offices in Bristol have been included on the new, four-strong legal panel of Historic England, the public body that celebrates the country's unique historic environment.
Bevan Brittan, Burges Salmon and Womble Bond Dickinson were successful in their bids to join the panel along with London-headquartered international firm Trowers & Hamlins. 

Historic England slashed the number of firms by six from its previous panel, which was set up four years ago.
Burges Salmon and Womble Bond Dickinson were on the previous panel while Bevan Brittan is a new appointment. Tenders from 14 firms were received.
The four successful firms will work advise on a broad spectrum of legal work, ranging from planning and property law to IP, commercial litigation and employment, under the £2m contract.
Historic England said the new panel would enable it to "deal satisfactorily with conflict of interest situations and to have competition between firms for appropriate large matters allowing us to offer clients a choice of lawyer."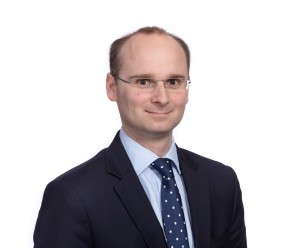 Bevan Brittan property partner David Hobbs, pictured, who also heads its estate management practice, said: "We're thrilled to be appointed to the Historic England legal panel signalling further growth of our specialist estate management practice.
"We look forward to working in partnership looking after England's historic environment."
Bevan Brittan, which employs nearly 300 people in Bristol and also has offices in London, Leeds and Birmingham, has extensive experience of advising clients who manage significant estates, including charities, tourism, leisure, recreational space and environmental management.
Womble Bond Dickinson's Bristol base is the second largest of the firm's seven UK offices and employs more than 230 people. The firm also has 19 offices across the US.
Burges Salmon employs more than 800 people in its Bristol HQ and London and Edinburgh offices.