Bristol-based digital learning specialist LearnSci has become one of the first firms to win a newly named King's Award for Enterprise for its innovation.
LearnSci was launched in 2007 with a mission to transform science education and empower teaching professionals to inspire the next generation of STEM graduates.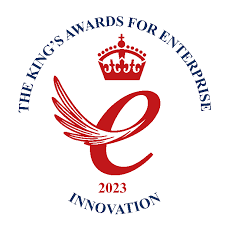 It now supports more than 200 university departments across the world with its pioneering digital learning solutions.
It is one of 47 firms nationally to be recognised today with a prestigious King's Award for Enterprise in the innovation category.
Employing 30 scientists, web developers, designers and learning specialists, LearnSci develops interactive, problem-solving lab simulations and advanced digital worksheets that enable self-led learning and skills development.
Its learning technology accelerates teaching innovation, helps prepare graduates for industry careers and widens access to science across the world.
LearnSci founding directors, Bill Heslop, John Eastman and Tony Baldwin said they were honoured to have the firm's work acknowledged in this way.
"This award belongs to the whole team at LearnSci and we are immensely proud to make a difference to the lives of so many science students and educators around the world," they added.
"It's especially pleasing to be recognised for innovation in education as this underpins everything we do in the company to create better and more inclusive opportunities for teaching and learning.
"We want to thank all of our customers and partners for putting their trust in us and we look forward to continuing our amazing journey together."
The Awards for Enterprise programme is now in its 57th year, with more than UK 7,000 companies recognised through the scheme since its inception in 1965.
Ahead of the coronation of King Charles III on May 6, some 148 businesses have been recognised in five categories.
As well as the 47 recognised in the Innovation category, 78 gained the International Trade Award, while 15 gained awards for Sustainable Development and nine for Promoting Opportunity.
Previously known as The Queen's Awards for Enterprise, the new name reflects the King's desire to continue the legacy of Queen Elizabeth II by recognising outstanding UK businesses.