One of the world's leading semiconductor companies is to open a design office in Bristol in a further boost to the city's reputation as a leading tech hub.
Moortec, which has its head office in Plymouth, makes in-chip monitoring technology – a rapidly growing segment of the semiconductor industry as chips get ever more powerful and complex.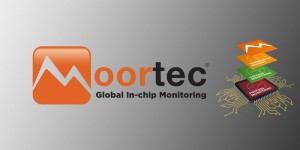 The firm's technology and intellectual property enhances semiconductor device reliability and optimises performance – a vital factor in powering a huge range of innovative new products from computers, phones and other devices to cars.
Moortec, which was founded in 2005, said the Bristol office would open in the city's tech cluster within the next few weeks. Recruitment of design engineers and architects has already started.
The firm, which also has a design office in Gdańsk, Poland, said it needed to open a third base due to its rapid growth.
CEO Stephen Crosher said the business was attracted to Bristol by the city's track record for developing high-growth tech companies.
Pioneering UK semiconductor firm Inmos – which was set up in Bristol in the late 1970s to develop a revolutionary new chip – has spawned a huge network of leading-edge businesses in the sector.
Among them are XMOS, co-founded by David May, University of Bristol's Professor of Computer Science and one of the industry's leading figures.
XMOS in turn spawned other firms including Graphcore, the city's first tech 'unicorn' which is developing interconnect processing unit (IPU) systems that lower the cost of accelerating Artificial Intelligence (AI) applications in cloud and enterprise datacentre – so speeding up the machine learning revolution.
American supercomputer giant Cray has opened its European, Middle East and Africa (EMEA) headquarters in Bristol while Chinese tech giant Huawei also has a research & development hub in the city.
"Time and time again Bristol has shown its confidence in nurturing innovative teams who seek to bring about transformational change to people's lives through the application of cutting edge technologies," said Stephen Crosher.
"Bristol has grown substantially over recent years as a hub for semiconductor start-ups and expanding companies alike.  We cannot wait to build upon our success and develop further,
"Thanks to our team's imagination, world-class engineering expertise and determination, we have become the go to leader for in-chip monitoring technology."
Moortec has brought in a new way of thinking toward maximising device performance, power utilisation and reliability across many platforms, he said, including in fast-growth areas such as data centre, AI, HPC (high-performance computing), automotive and consumer.
"We are very much looking forward to developing new technologies and products in the embedded monitoring, optimisation and analytics space in Bristol," he said.
"The new office will be a great space for our design engineers and architects to take on new challenges and to demonstrate their true potential in a company that's expanding rapidly."
The Bristol team will be at the forefront of innovation in the rapidly growing market space and work with tier-one companies across the world.
"We're a rapidly evolving company that is seeking those who like the excitement of challenge and wish to evolve their influence in the design of technology used today," said Stephen Crosher.
"We compete on a global stage that is fast moving, so those seeking responsibility and taking opportunities for leadership are encouraged to contact us."
Moortec has won and been shortlisted for many awards including the Sunday Times Tech Track 100 'Ones to Watch' category. The category highlights Britain's fastest-growing private technology companies with the fastest-growing sales over their latest three years and those that are set to grow rapidly in the future.