Four newly promoted partners and directors are embarking on the next stage of their careers at South West accountancy firm PKF Francis Clark.
Ben Lee and Ryan Prynne, pictured right, have become partners in the firm's latest round of promotions, while tax adviser Rob Deare and legal sector specialist Nick Barnes and corporate services specialist, pictured below, are now directors.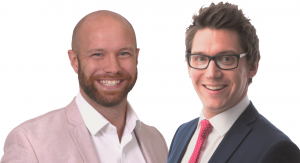 Ben heads PKF Francis Clark's business services team in its Bristol and Taunton offices. As the firm's head of blockchain and cryptocurrency, he has also established himself as a nationally renowned expert in this rapidly evolving area.
He said: "I joined PKF Francis Clark in 2018 after moving to the South West from London, and I'm really glad to have joined a progressive, forward-looking firm that complements my modern take on how the profession can operate.
"They have supported me in pursuing my passion for crypto, and I'm very proud to lead an offering for clients involved in the digital asset space alongside my role as a client engagement partner.
"I'm truly grateful for the many colleagues who make the firm a pleasure to be a part of."
Ryan, a family business specialist based in PKF Francis Clark's Torquay office, added: "I'm thrilled to have been appointed a partner. I joined the firm in August 2012 and knew almost instantly that this was the place I wanted to develop my career.
"PKF Francis Clark recognises the importance of its people and I've seen first-hand how they invest in the long-term development of their staff.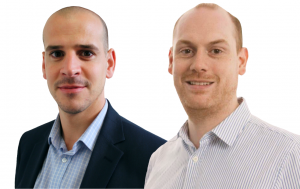 "Although I act for clients all over the country, Devon is my home and I consider myself extremely fortunate to be working with some brilliant people, in a forward-thinking firm that's just a few minutes from the beach.
"I'm genuinely excited about my future with PKF Francis Clark and, in particular, mentoring and developing others within the firm to provide additional support for our many family business clients."
New directors Nick and Rob have been with PKF Francis Clark since 2003 and 2013 respectively, based at its offices in Truro and Exeter.
Managing partner Andrew Richards said: "Alongside recruiting experienced professionals as we continue to grow our teams, developing our next generation of leaders within PKF Francis Clark is crucial to our success and the quality of service we deliver to our clients, so I'm hugely encouraged by the calibre of people we have progressing through the ranks.
"Congratulations to Ben, Ryan, Rob and Nick on their thoroughly deserved promotions. They have all worked very hard to get to this point and I look forward to seeing them flourish as they take this next step in their careers."
PKF Francis Clark, which has eight offices across the South West, opened its Bristol base in 2019.
The firm is a member of the PKF International network, which is made up of 220 independent accountancy firms in 150 countries.