Bristol property consultancy Alder King has elected the head of its residential development and energy teams, Simon Smith, as its next senior partner.
Simon, pictured, will start in his new role on 1 March next year. He joined Alder King in 2005 and was invited to join the firm's equity partnership in 2019.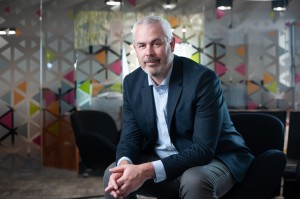 A year later he was appointed to the firm's senior management board where he helped the partnership successfully navigate the challenges of the Covid pandemic.
Simon established the energy specialism in 2013 and has built it into a market-leading service.
He has also been involved in some of the South West's most significant land transactions for clients including UWE Bristol and defence giant BAE Systems.
Simon said: "After making an 18-year investment into my career at Alder King, taking on the role of senior partner is a challenge and a privilege in equal measure.
"I have been given the opportunity to develop my career and skillset over an extended period which has given me a deep understanding of the firm's unique DNA.
"At the heart of the business lies a committed and talented group of loyal colleagues who I look forward to working with and leading into the next phase of the Alder King journey."
Alder King chair Martyn Jones added: "Simon is strongly placed to lead the firm. In addition to his wide-ranging property skills, he has invaluable business management experience which will contribute to the long-term future and success of the business."
Alder King, which employs around 100 people across its offices in Bristol, Swindon, Cardiff, Exeter, Gloucester, Taunton and Truro, is looking to further expand its planning team and has openings for a senior and principal planner.
The firm, which was established in 1911, is a top 25 UK property consultancy, providing multi-disciplinary advice to private and public sector clients throughout the country on all aspects of commercial property and land.