Fast-growing specialist internet and digital media services provider CableCom is preparing for further expansion following its acquisition earlier this week.
Independent private equity house Inflexion paid an undisclosed amount for the firm, based near Clevedon, providing an exit for owners ISIS Equity Partners and its management.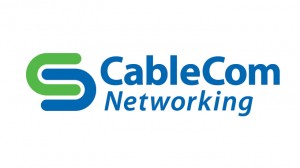 They had acquired CableCom, which specialises in serving the student accommodation market, from its founder in 2007.
Since then its turnover has grown from £4.8m to £17m while its number of users has soared from 13,000 to 250,000.
CableCom was founded as a cabling business in 1993 by local businessman Chris Elliott. But when current chief executive Mark Burchfield joined he decided that the focus of the firm should change from the short-term nature of cabling installation to the prized area of managed services.
Since then the business has focused on high-density living space such as student and key worker accommodation and social housing.
The firm designs, installs and manages networks that deliver broadband and digital media services under long-term contracts. It has grown rapidly through a focus on technical excellence, high levels of customer service and by maintaining strong partnerships with investors in the sector, such as Unite and UPP, and partner providers including Sky.
The number of student rooms – its main market – is expected to double between 2012 and 2017 driven by more young people going into higher education, competition between universities due to fee levels and the expectation by students that their accommodation will have broadband.
While the UK student customer base will remain its focus, under its new owners CableCom will look to expand into Europe, starting from its existing operations in the Netherlands. There are other growth opportunities in social housing and in lower density student accommodation that will also be accelerated with Inflexion's backing.
Inflexion managing partner Simon Turner said: "CableCom is a terrific business that has grown strongly from a core strength in technology. We were especially drawn to working with Mark and his team who are top quality. Equally it is unusual and exciting to find a business that is the leader in its field with great fundamentals, long term contracts, and multiple routes to growth. It is right in Inflexion's sweet spot."
Independent advice was provided to CableCom's management team by Bristol-based corporate finance outfit Momentum.
Momentum partner Rob Crews said: "Given Momentum's focus on advising management teams, from buyout right through to exit, we were delighted to advise Mark and his team on this transaction. Our model of providing only senior resource is ideally suited for these situations. The deal marks an exciting new chapter for CableCom, with a strong financial partner in Inflexion.
"This deal illustrates that there is still strong appetite from private equity funds to acquire and invest in high-quality businesses. We see this trend continuing as business confidence in the region continues to improve. CableCom is another example of local business which has achieved stunning success nationally and we are delighted to have advised on this transaction."
Mr Burchfield said: "We are pleased that Inflexion is backing us for the next stage of growth. With its support we will continue to enhance our product offering, further invest in technology to create greater capacity and continue to improve our services to our end users and partners."
ISIS has reinvested in the business, taking a minority stake. CableCom's shareholders were advised by PWC (corporate finance) and Olswang (legal).